Conex Bänninger is to introduce an upgraded version of its innovative >B< Press XL press fit system into the UK market.
The >B< Press XL fittings feature a stainless steel internal grip ring for increased joint security and a longer lifespan.
They are among the largest fittings the company manufactures and are designed for use in commercial and other major pipework systems that carry large quantities of water at pressures up to 16 bar.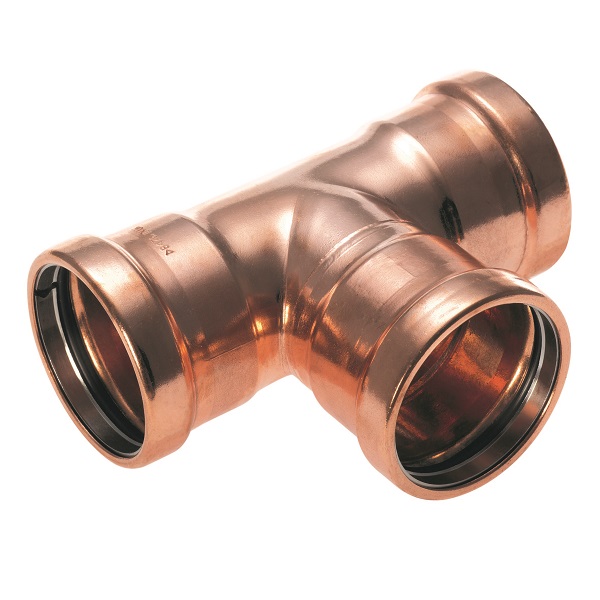 Approved for use in temperatures ranging from -35ºC to 110ºC, typical locations are the dry and wet risers in high rise office blocks and apartments, schools, hospitals and factories.
Dan Wild, UK Business Unit Director, UK and Ireland, said: "This will take the XL system to an entirely new level and the grip ring sets it apart from other products on the market.
"As well as being much quicker and safer to install than a brazed joint, the grip ring and O-ring give added leak-free permanence and a greater longevity."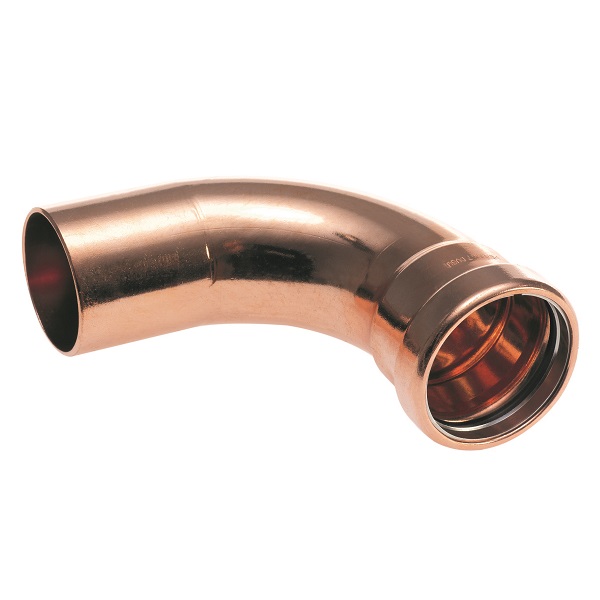 As a flame-free press joint no hot works permit is required, so there's no need to carry heavy gas bottles on site and work can be carried out with little or no disruption to people working or living in the premises. The range will be available in sizes from 67mm to 108mm and applications are drinking water, heating water (non-solar) and chilled water. >B< Press XL is WRAS and Kitemark approved and is accredited to EN ISO 9001.
Extensively tested, it comes with a 25-year warranty when fitted to manufacturer's guidelines (terms and conditions apply). For the largest fitting, if a braze joint was used it could take more than an hourand-a-half to solder, whereas with the crimp, or press fitting, once initial preparation is carried out, the installation can be completed in seconds using the appropriate press tool and jaws. The previous XL version had a two-point crimp to make the joint. The new XL has a triple-point seal.
Dan explained: "Both the grip ring and the O-ring have an internal diameter larger than the tube being inserted into the joint.
"The design of the O-ring and equally spaced collapse zones on the grip ring ensure that the seal compression between tube and fitting is even after pressing. As a result, the seal security and longevity are increased."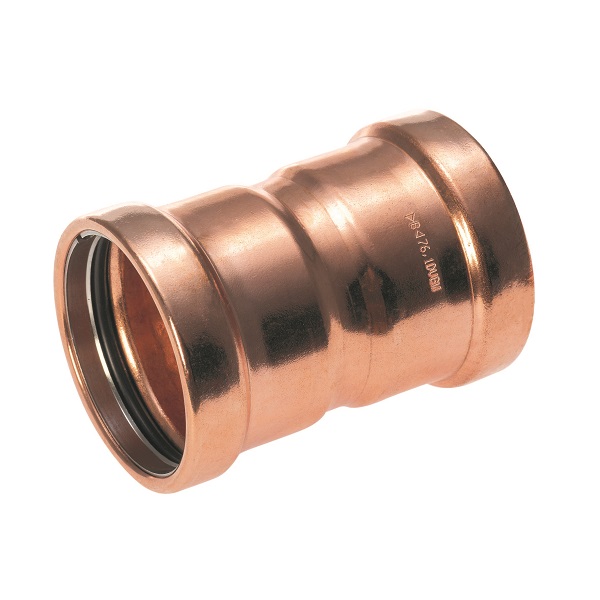 The new >B< Press XL range is manufactured in copper and has the added benefits of anti-microbial properties and reduced weight to help handling on site.
Dan concluded: "We are confident the new, improved XL is going to make a big impact in the UK. While some consultants have been reticent up to now to use crimp fittings on larger diameter pipe, we believe our new technology will help them to get to grips with the idea.
"For merchants, they will have a better product to stock, while contractors and engineers will benefit from the opportunity to increase their productivity thanks to the quicker, easier installation that press fitting offers."