Roof systems manufacturer Marley Eternit has launched a new Slater's Tub to make it quicker and easier to install fibre cement slates to BS 5534 requirements.
The convenient container is designed to sit perfectly on the battens and contains all of the fixings needed to install 1,000 slates.
Removing the need to have loose bags open on the roof, the cost-effective Slater's Tub contains 2,000 copper nails and 1,000 copper disc rivets in two sections ready to use, saving time and improving safety on site.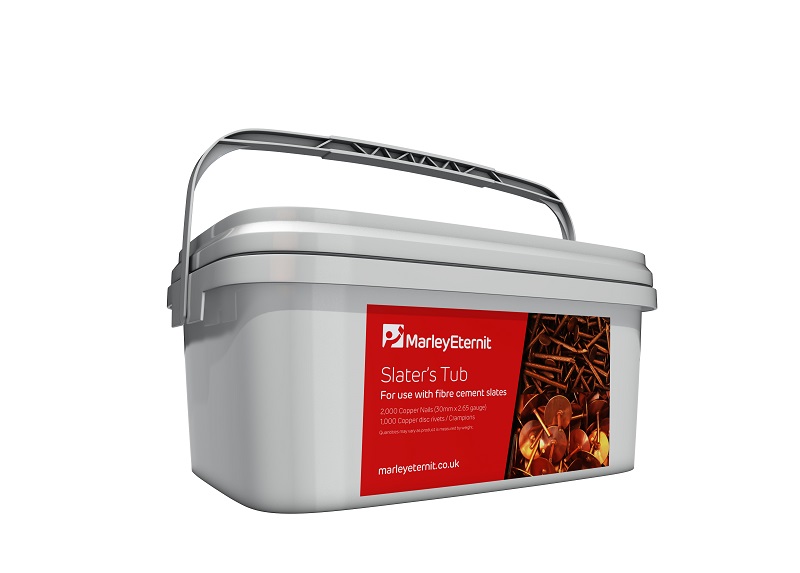 Daniel Redfern, from Marley Eternit, comments: "Fibre cement slates are becoming an increasingly popular alternative to natural slate because they are more affordable and much easier to install.
"However, they do require two different fixings – two jagged copper nails at the top and a copper disc rivet at the bottom. Therefore roofers need to have two different bags of fixings open and this can be fiddly when working at height.
"The new Slater's Tub is more cost-effective than buying the nails and discs separately and we've designed it with roofer convenience in mind. All of the fixings are in one handy container and as the tub sits securely on the battens, it is safer than having two loose bags on the roof, reducing the risk of dropping nails."