Etex (Exteriors) Cedral Lap has helped to create a range of retro beach huts at the popular Osea Leisure Park, situated on the Blackwater Estuary in Essex.
The stylish huts, which measure 14ft by 11ft, sit just above the water at high tide on galvanised steel stilts. Cedral Lap was used to clad the exterior, giving each hut a traditional aesthetic whilst keeping maintenance to a minimum.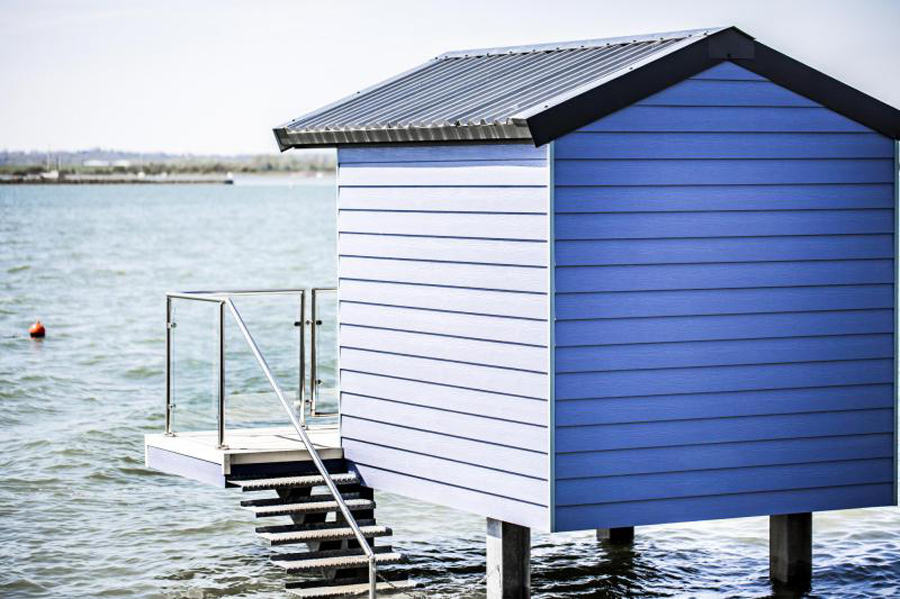 Colin Downie, Director at Osea Leisure Park, said: "Years ago, there were many beach huts along the coast, but over the years due to corrosion and vandalism, the huts fell into disrepair. Our concept was to create a focal point on the waterfront and something special for our customers.
"We chose Cedral Lap for the exterior as it enabled us to design huts that are unique, vibrant and memorable. We loved the range of colours that were available as it gave us so many options to choose from."
Cedral Lap is an external fibre cement weatherboard cladding material that offers homeowners, self builders and installers the opportunity to implement a traditional design with a life expectancy of at least 50 years, making it an attractive and durable alternative to other cladding materials.
Colin added: "With the huts sitting just above the water, it was very important we had a product that has a high resistance to salt corrosion and would withstand the rigours of coastal weather. With very little maintenance required, we knew Cedral Lap was exactly what we were looking for."
Cedral is available in a choice of two applications. Cedral Lap is designed so the planks are overlapped when installed creating a traditional clapboard effect. Cedral Click is the UK's first and only fibre cement, flush fitting tongue and groove weatherboard product. Supplied with a quick 'Click Clip installation system', it offers a contemporary flat finish.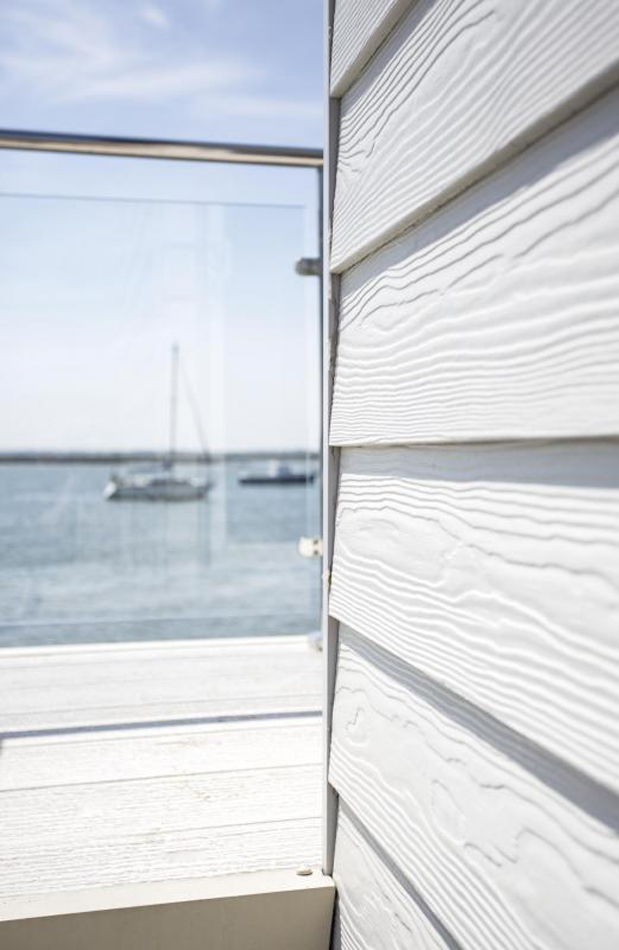 Colin concluded: "We're extremely pleased with the finished result, the colours look great and we were able to combine a number of colours from the range to create a real standout and vibrant attraction that complements the landscape. It is exactly how we envisioned it to be."
For more information on Cedral, visit www.cedral.co.uk