With all-glass entrances, partitions and doors a trending design in architecture, the new Door Hardware and Office Partition Systems brochure from CRL is bursting with hundreds of products that make creating the look a simple process.
From CRL Langle office partition systems and glazing channels, door controls and patch hardware, sliding and bi-folding doors, to spider fittings, structural standoffs and glass awning systems, the brochure includes all the must-haves for creating a stylish public or private environment.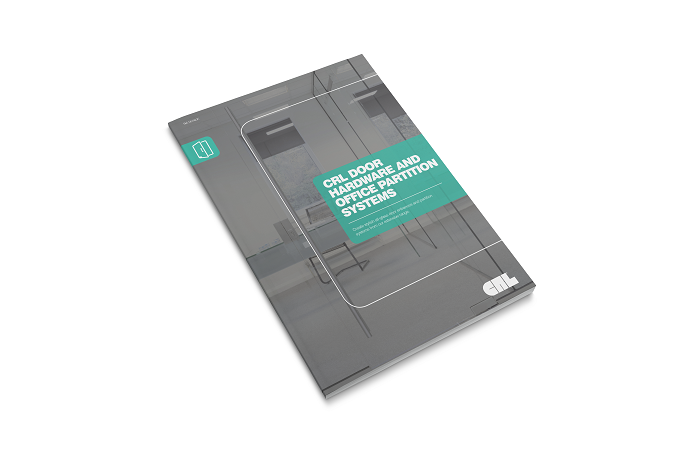 A highlight of the range is the CRL Langle office partition systems, available in single and double-glazed options to offer a creative and effective solution for modern interior designs.
With no wet sealing necessary and with a fully height adjustable door hinge that requires no drilling or milling, the CRL system is easily assembled and installed producing maximum transparency.
The CRL door hardware range also includes patch hardware, such as the CRL380 Series Hydraulic Patch Fittings. With two adjustment screws to adjust the latching speed and the swing speed, the fitting is designed for installation without the need for any other floor or overhead closing devices, making it a versatile option for interior projects.
For compact situations, such as bathrooms, a sliding glass door offers the ideal solution and with CRL Compact-X, such a system is quick and easy to install, integrating seamlessly into any design.
The brochure also has details of the range of hardware finishes available, including sophisticated Matte Black, from profiles to door jambs and gaskets.