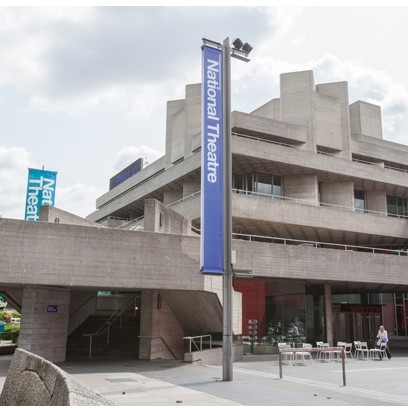 As the National Theatre prepares to raise the curtain on its 50th anniversary season, Kemper System has ensured that its' Grade II listed building continues to perform by providing the waterproofing membrane for a major refurbishment project.
Famously described by Prince Charles as a 'clever way of building a nuclear power station in the middle of London without anyone objecting', the National Theatre is almost as famous for its architecture as it is for the quality of the productions it stages. Located on the South Bank of the Thames, it's a pretty hard building to overlook, whatever your opinion of its modern concrete structure, and has been Grade II listed since 1994. For the team that manages the building, therefore, there is a significant responsibility to maintain the structure as a piece of national heritage, a public building and a busy workplace.
Operational Requirements
One of the architectural features that make the National Theatre such an unconventional design are the distinctive terraced balconies that form its rectangular concrete silhouette. These provide both public walkways and roofs for offices below so when their original asphalt surfaces started failing, resulting in leaks, a solution needed to be found quickly. The re-waterproofing was carried out as part of the National Theatre's £80 million refurbishment programme but one of the main specification criteria was finding a way to complete the works without any business interruption implications and specialist contractor Cobsen-Davies was brought in to advise on the best approach.
Explains Tony Ward from Cobsen-Davies London Ltd: "While the existing substrate was asphalt, the use of hot works to replace the roof/walkway surface was out of the question as the building had to remain operational. Stripping out the existing substrate was also something we wanted to avoid as this would prolong the programme and generate waste, which adds to costs and creates logistical problems in such a central London location. A cold liquid-applied waterproofing membrane was clearly the most appropriate solution as this could be applied to the existing roof substrate on a section by section basis, ensuring that only small sections of the surface needed to be inaccessible at any given time."
Business as Usual
To enhance the 'business as usual' specification still further, Tony Ward recommended Kemperol 2K-PUR from Kemper System, a solvent-free cold liquid-applied waterproofing membrane that is often specified for occupied buildings thanks to its odour-free characteristics.
Stuart Hicks from Kemper System comments: "While a roof refurbishment does not always impact on staff even in an occupied building, the design of the National Theatre building meant that the re-surfacing work was taking place both above and below the office and workshop windows and near public access areas. A solvent-free product like Kemperol 2K-PUR was, therefore, a big advantage as this could be installed on top of the existing substrate in a single process without any nuisance odours, while providing a high level of performance and a BBA certified service life in excess of 25 years."
Strength & Flexibility
The resurfacing work took place on the 4th and 5th floor terraces and inner quadrangle at the National Theatre, with Cobsen-Davies working on small sections of the affected area at a time so that access to all office and workshops could be maintained throughout the works. The installation team carried out minor repairs and preparation of the existing substrate to ensure a clean and even surface before beginning application of the Kemperol 2K-PUR system with Kemper System's Kempertec primer. Once the primer had been allowed to cure, the Kemperol 2K-PUR solvent-free resin was applied to each surface. The Kemperol resin saturates a non-woven reinforcement fleece that is extremely tough and tear resistant. It cures to form a totally seamless monolithic membrane that is UV stable and permanently elastic with a direct bond to the substrate.
For some sections of the walkways, Cobsen-Davies London Ltd applied Kemper System's Kemperdur Quartz Coating, a light-stable and slip-resistant protective coating that provides both an anti-slip surface and a coloured area to demarcate the designated walkway.
Kieron Lillis, head of engineering at the National Theatre adds: "The solvent-free approach was ideal for us as it meant that we could factor in our business as usual requirements and our sustainability goals while still addressing the long-term needs of maintaining the building. The use of the quartz coating also meant that we could enhance health and safety on the walkways in a single scheme, improving rather than simply repairing the structure."