Rockfon has contributed to a successful completion of the stunning, new, state-of-the-art Royal Papworth Hospital on its Cambridge Biomedical Campus site.
Senior Project Architect Stephen Herbert of global design, architecture, engineering and planning firm HOK was responsible for the design of the hospital said the new hospital has been designed to combine a highly efficient interior layout with a stunning exterior.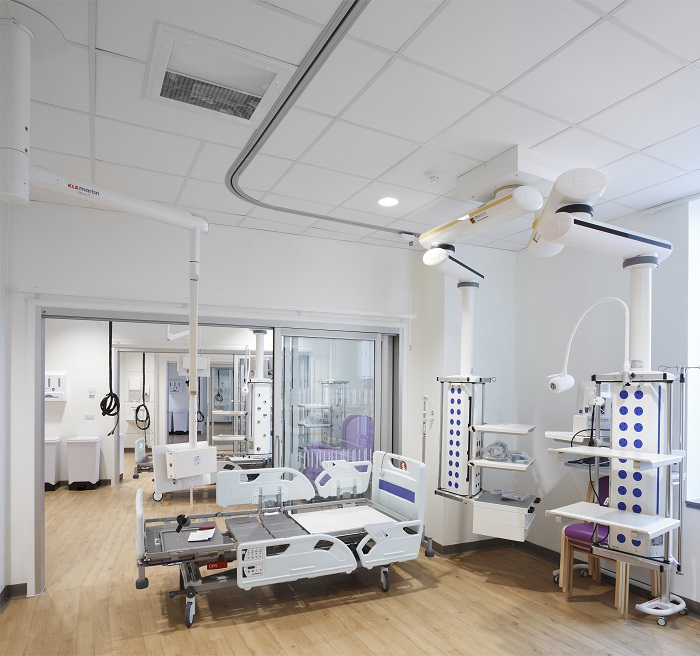 Rockfon retains Department of Health ProCure22 preferred supplier status. Its non-combustible, acoustic stone wool ceiling and wall solutions create sustainable, beautiful spaces which protect people from noise and the spread of fire while making a valuable contribution to the healing process.
Stephen Herbert of HOK also said: "We were looking for a ceiling manufacturer that could provide a full range of ceiling systems appropriate to the specific requirements of the function of each space.
"We were also very careful about specification with regards compliance to the Government's 'Health Technical Memoranda' for the NHS (HTM) and how the ceilings would perform within the healthcare setting."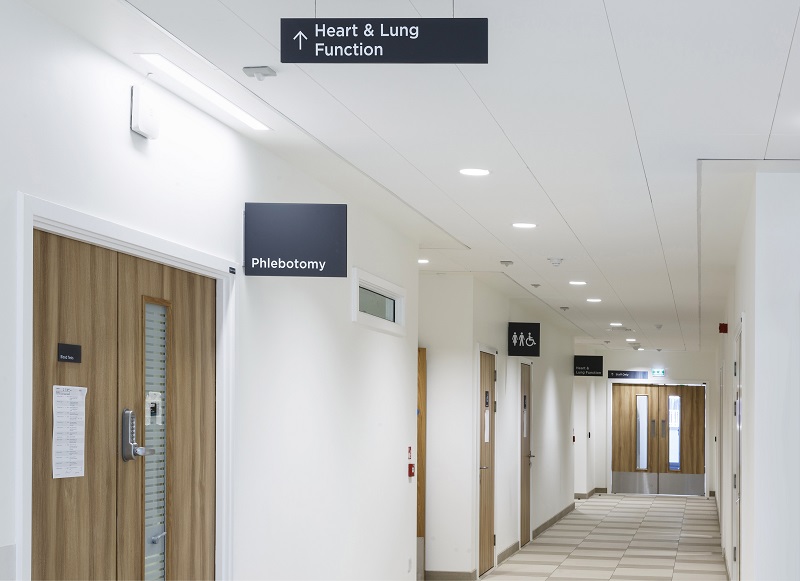 The main contractor for the project is Skanska, who we have frequently worked with. They said: "We specified Rockfon products because of their technical suitability, appearance and easy maintenance requirements. We're pleased with the finished installation and would certainly specify Rockfon on future projects."
Clark & Fenn Skanska were responsible for the installation of around 22,000m2 of Rockfon materials.
Site Manager William Kappes explained: "We have worked with Rockfon before on major projects including The Royal London Hospital. Their team is always available for support, offering excellent technical advice. Their high performance systems are easy to install. We are very pleased with the completed scheme."