A laboratory floor at a large pharmaceutical plant has been refurbished with a seamless, impervious surface thanks to Sika.
A total of 500m2 of flooring was supplied during the renovation at the Pharmaserve site in Runcorn.
The company is involved in the development and manufacture of respiratory medicines; an environment which demands the highest standards of hygiene and safety be upheld.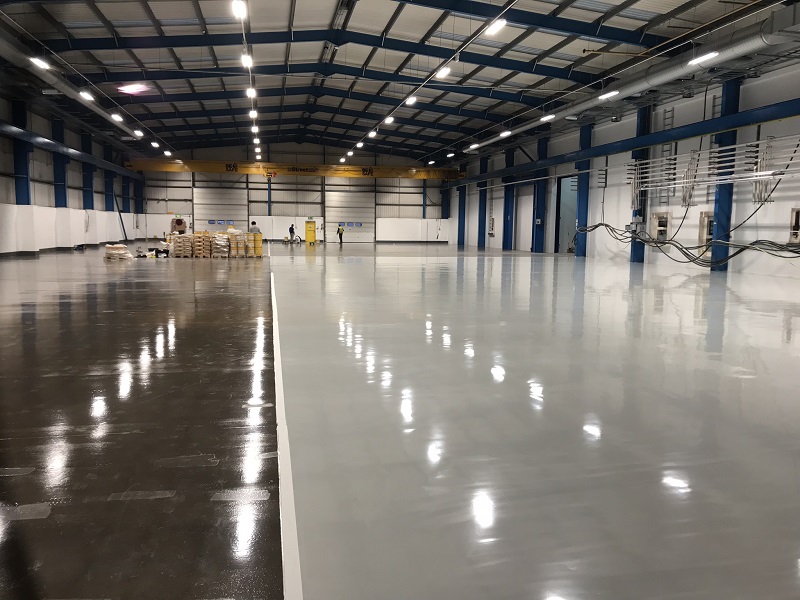 To help achieve this, Sika's smooth, robust and easy-to-clean Sikafloor Glossy system was specified.
Contractor, Mike Thelwell from Thelwell Flooring Ltd, was selected to carry-out the Pharmaserve floor refurbishment. Initial works involved the installation of Sikafloor-155 WN, a solvent-free, water-dispersed primer based on epoxy resin.
Sikafloor-161 primer was then applied in preparation for Sikafloor-210 PurCem, and Sikafloor-260 PurCem, multi-component, gloss and scratch-resistant, coloured polyurethane hybrid screeds. Sikafloor-81 EpoCem supplied the three-part, epoxy-modified, fine-textured mortar finish.
Suitable for selfsmoothing floor screeds in thin layers of 1.5mm to 3mm, Sikafloor-81 EpoCem not only helps create a superbly-level floor, it offers excellent moisture control.
Installed to the client's full satisfaction and agreed timeframe, Sika's system is seamless and robust, ideal for providing Pharmaserve with a floor that will withstand the rigours of heavy footfall and potentially hazardous chemicals in a hygiene-critical production environment.>