An exciting new school building for St Columba's Boys National School in Cork has just been completed following a three-year building project and is set to provide a modern and progressive learning environment for its students.
The school has been completed with Knauf AMF HERADESIGN ceilings throughout.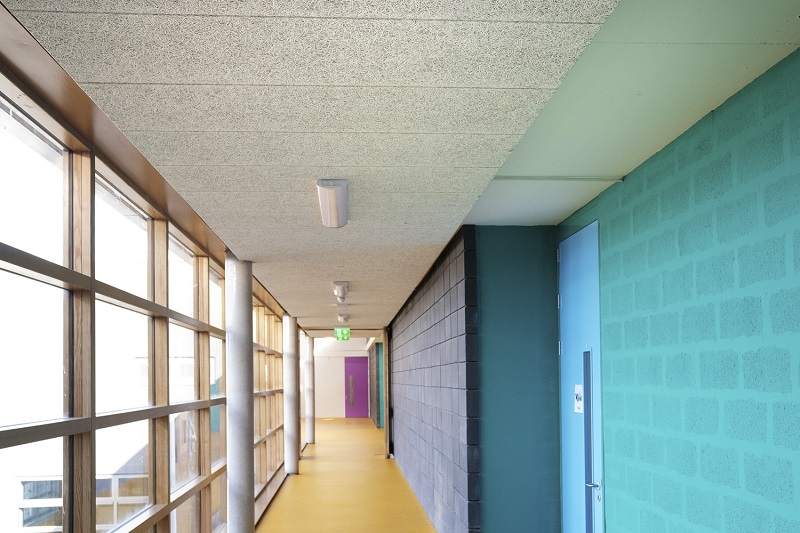 Design and acoustic performance were key criteria for this project, which is why HERADESIGN was the first choice and installed in all the classrooms as floating rafts and throughout the school, in the main corridors, where bespoke swing down access panels were also installed.
A calm neutral colour palette with HERADESIGN specified in warm-white provided a gentle contrast with the soft charcoal walls and light caramel floors creating the perfect backdrop for bold bursts of colour at the entrance to each classroom.
By installing a ceiling with high sound absorption and sound attenuation it is possible to control the level of reverberation and provide the acoustic control required to improve speech intelligibility.
HERADESIGN has the highest level of sound absorption, Class A, which improves speech intelligibility and creates a more relaxed atmosphere.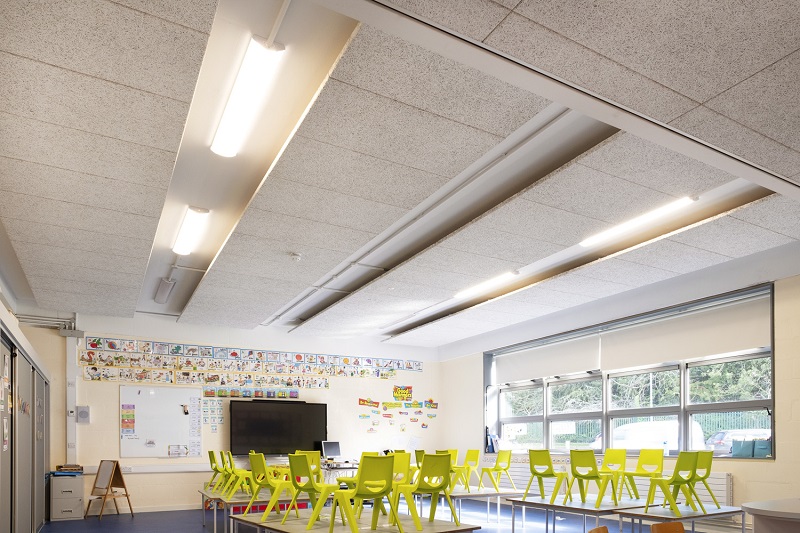 HERADESIGN is a brilliantly innovative and versatile product, valued by specifiers including architects and interior designers, for its high-performance characteristics, wood wool aesthetics and environmental credentials.
It can be matched to any colour and is available in a wide selection of shapes, face patterns, edge details and sizes. HERADESIGNcan be fixed to walls or suspended as ceilings, baffles and rafts.
Manufactured from robust sustainable materials, it offers high impact resistance and superior fire resistance, which is paramount for any building.