A secondary school in West London used EQUITONE [tectiva] fibre cement facade material to create an aesthetically pleasing, natural and modern appearance that pays homage to the nearby Grade I-listed Chiswick House.
Architects at independent property, construction and infrastructure consultancy Pick Everard specified EQUITONE [tectiva] in colours Chalk, Linen and Calico for the expansion of Chiswick School, which is proud of its connection to Chiswick House – even using an image of the 18th century building as its logo.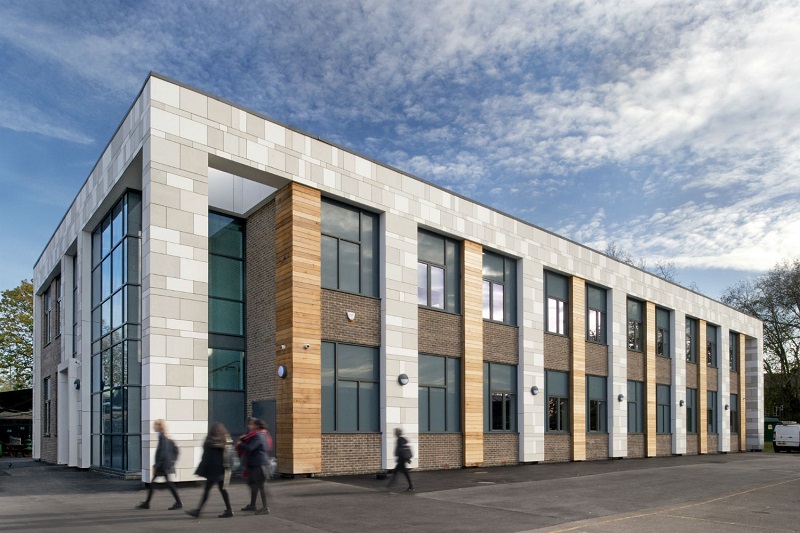 The school was extended to meet demand for additional secondary school places in the London Borough of Hounslow as part of a multi-million-pound borough-wide school expansion programme.
The project included the construction of more specialist design technology classrooms, including food technology, textiles and multi-materials, as well as more general teaching classrooms.
Matthew Sweeting, associate at Pick Everard, said: "EQUITONE [tectiva] has a fresh and modern appearance, which gave us the opportunity to reference the nearby Chiswick House – which is a Neo-Palladian architectural landmark with a stunning Portland stone finish.
"The appearance of EQUITONE [tectiva] made the material an ideal choice as it allowed the new building to fit sympathetically within the grounds of the existing school building."
EQUITONE [tectiva] is a through-coloured fibre cement facade material that offers elegant shades of natural colour, which provides a unique aesthetic effect. Characterised by the fine sanded lines and naturally occurring hues within the material, these enhance the natural matt appearance which comes to life with the effects of light and shade.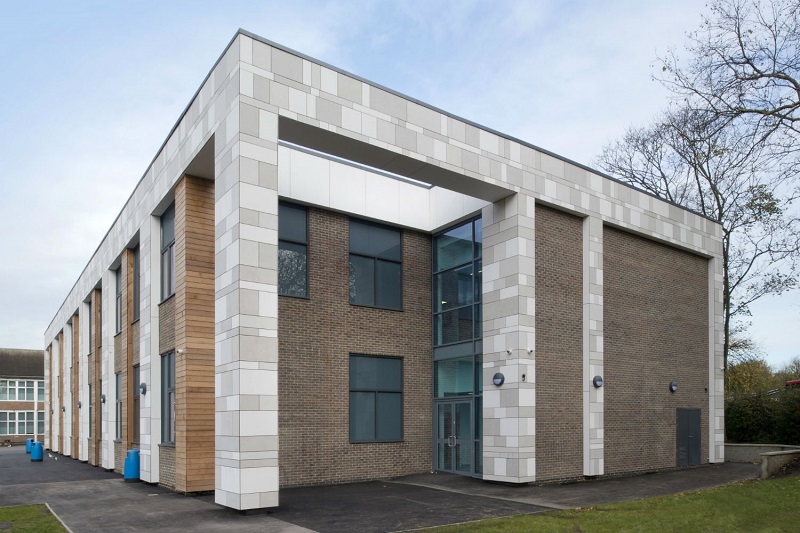 Matthew added: "We have previous experience in using EQUITONE materials as we have specified them for several other architectural projects. Because of this, we were aware of its aesthetic qualities and knew it would help us in achieving a modern, cut-stone appearance.
"We chose EQUITONE as it's a robust and durable material that has a life expectancy of at least 50 years, along with an A2-s1, d0 fire classification, making it a perfect facade choice for this particular scheme."
All EQUITONE materials are available in a range of colours, finishes and fixing options, giving full creative scope.