EQUITONE [tectiva] fibre cement facade material has been used to improve the external aesthetics of the University of the West of England's (UWE) new £50m business school.
The Bristol Business School provides teaching and learning facilities for students studying business and law. The 17,000m2 new build, designed by employee-owned architect practice Stride Treglown, offers a collaborative space for both the university and the local business community.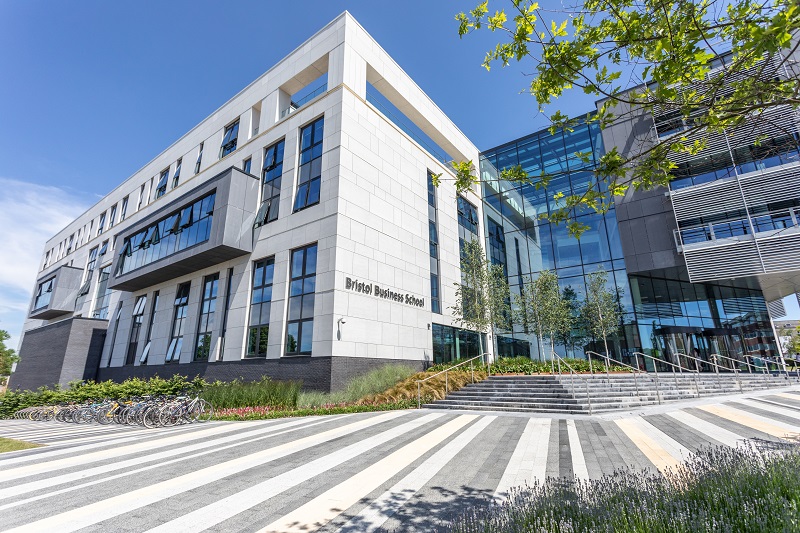 Andrew Kingdon, senior associate architect at Stride Treglown, said: "The Bristol Business School is in the heart of the university's Frenchay campus so it was important for the build to have a sleek, crisp look to set the scene for future developments.
"We specified EQUITONE [tectiva] because the sanded surface and naturally occurring hues gave the right visual appearance for the project. EQUITONE [tectiva] instils a sense of arrival and inspires civic pride, which is exactly what we wanted from the build."
EQUITONE [tectiva] is a through-coloured facade material that displays fine sanded lines and naturally occurring hues within the material, making each panel unique in colour, texture and surface.
Andrew added: "We found that EQUITONE was incredibly versatile and allowed us to be flexible with our design as it can be cut down into different sizes and shapes."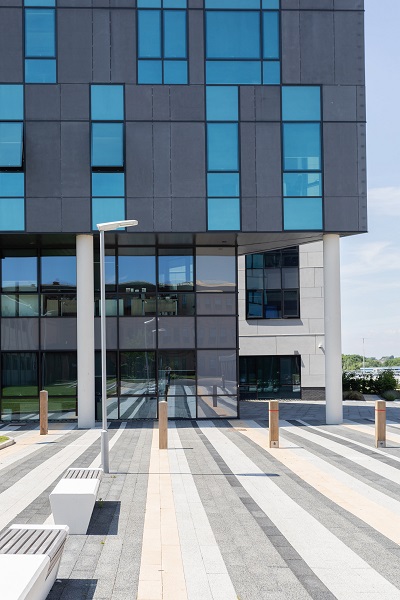 As well as the aesthetic qualities, EQUITONE boasts a minimum life expectancy of at least 50 years and has an A2-s1,d0 fire classification.
"EQUITONE also provided a large panel format rainscreen to protect the structure from fluctuations in condensation and temperature," added Andrew. "We received great technical support and will using the material on future projects as a result."
All EQUITONE materials are available in a range of colours, finishes and fixing options, giving full creative scope.