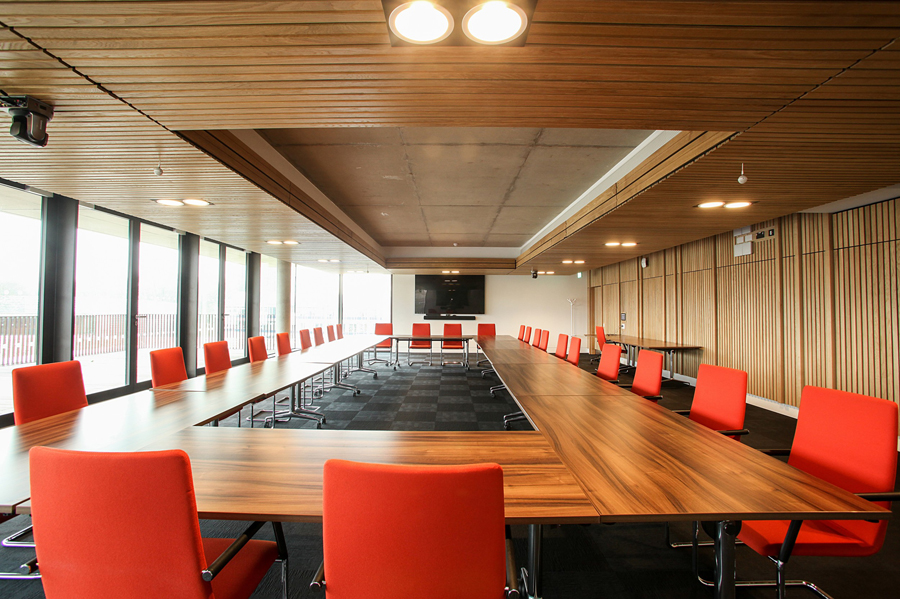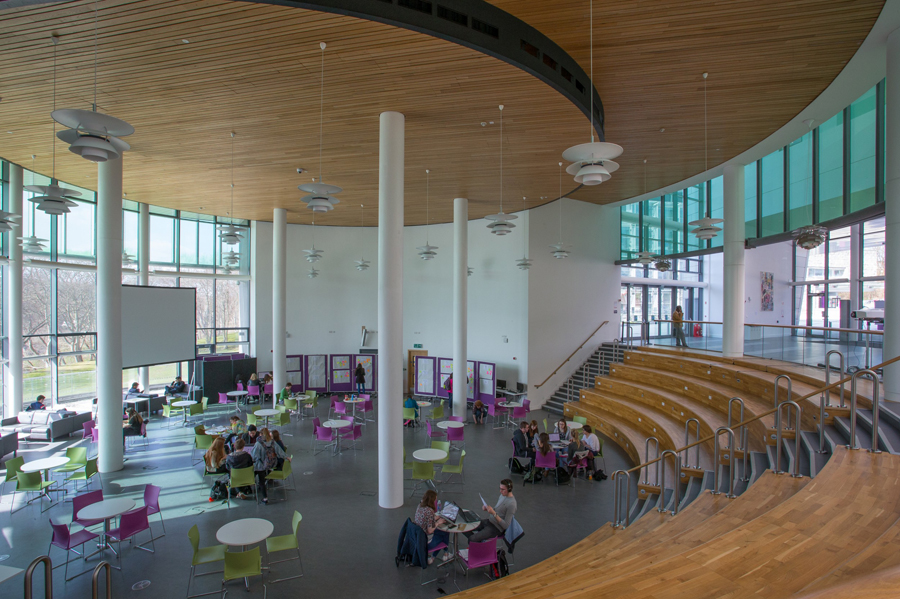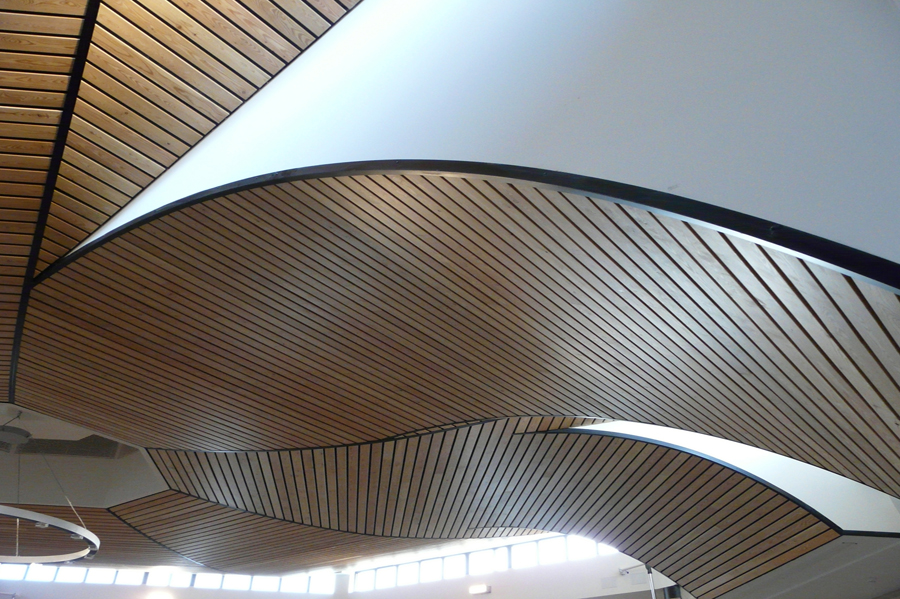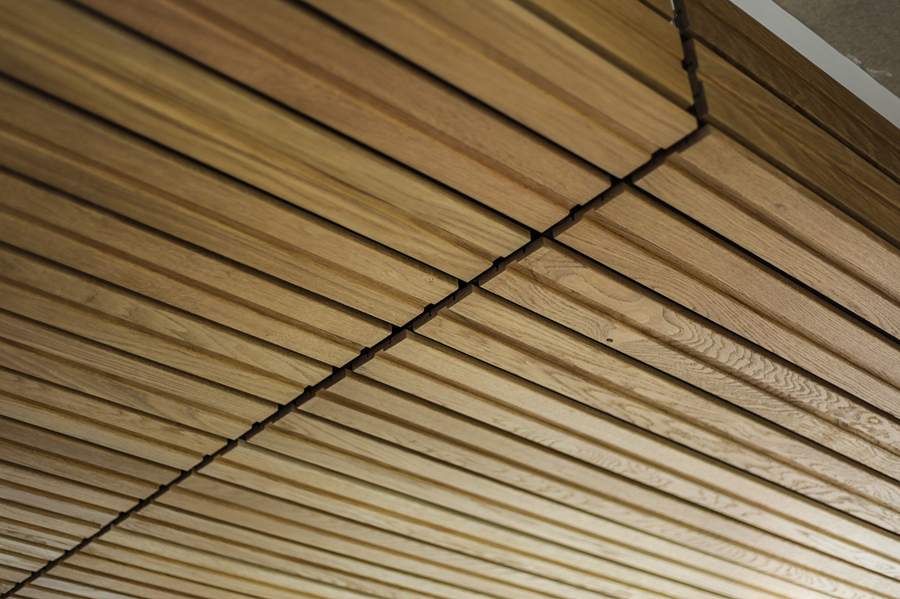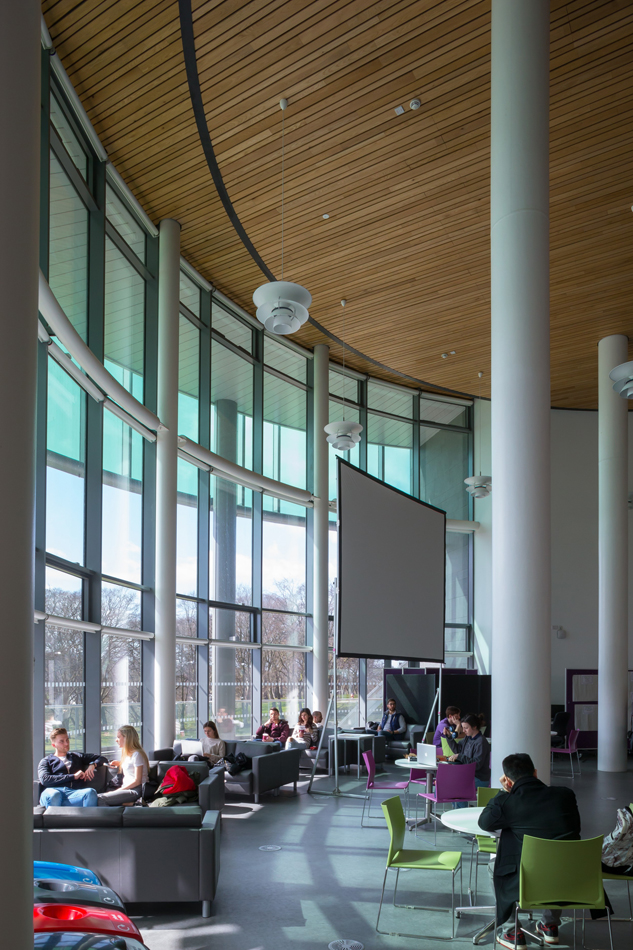 Hunter Douglas wood ceilings and walls introduce a beautiful and organic element that fits in applications from commercial ceilings, to hotel ceilings, restaurant ceilings, lecture halls, and more. Our wall and ceiling panels feature durable construction; solid wood for our linear systems and a choice of many veneers and a selection of acoustical and decorative perforations for our tiles program
Let your imagination run free to create the most remarkable, solid wood ceiling designs with Linear Wood system from Hunter Douglas. The system provides extensive design freedom for interior and exterior applications. Concave, convex and undulating sections can easily be formed, thanks to the specially engineered suspension system.
Wood Panels from Hunter Douglas are the ideal choice when designing ceilings and walls with a natural look. Design flexibility, outstanding acoustical performance, fire retardant properties and heat insulation creates enhanced interior comfort with a distinctive ambience for the building and occupants.