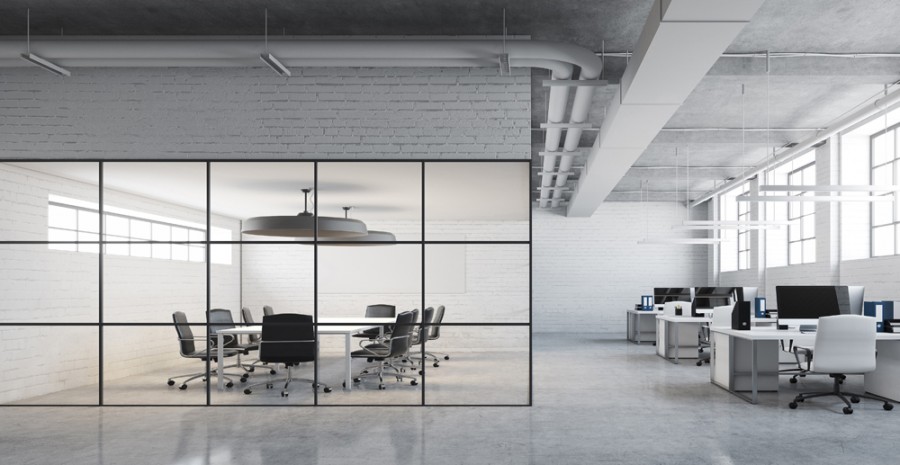 With all the benefits of the Office XL and suitable for 8 to 28mm thick glass, the New York system features a matte black frame that brings a modern, city look to any interior design while still overcoming practical issues surrounding noise and privacy in open-plan offices. As all profiles are from the same series, the system is connectable via original angle connectors for a flexible partitioning system.
New York Office is easy to install and requires no special tools or glass cut-out for assembly; simply plug and play. Installed without notches, the entire system is screwed in and dry-glazed, minimising installation time and making it ideal for fitting retrospectively.
Vertical and horizontal profiles can be positioned as desired which allows for a versatile design to be created depending on individual requirements.