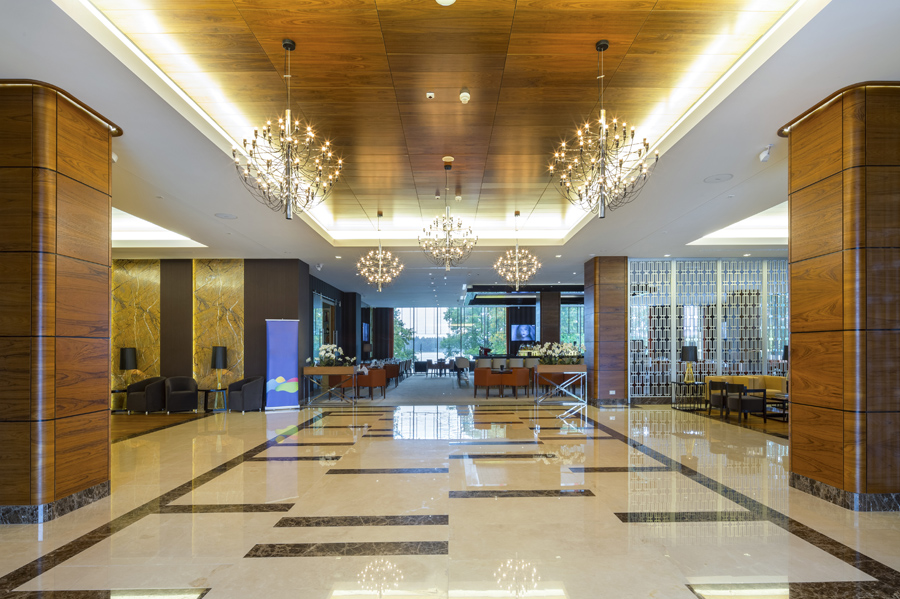 The Armstrong Mainline brochure provides all the information specifiers and contractors need to make informed choices for education, healthcare, office, retail and leisure applications.
The ceiling information section helps specifiers to select products by application areas, performance, suspension system and material, giving eye-catching examples of how Armstrong Ceilings have provided not only appropriate performance but also aesthetic solutions for projects globally.
It also outlines Armstrong's green policy and initiatives and solutions, including Armstrng's two recycling schemes (one for off-cuts and one for tiles at the end of their life) and the role of acoustics, hygeine, light reflectance, thermal comfort and fire-resistance in end-user well-being.
The product information section details suspension systems, designer canopies, mineral, metal and wood tiles, specific solutions such as moisture-resistant and hygienic tiles, and customised solutions such as open-cell ceilings and vertical baffles.
A sub secition advises on installation and maintenance and gives information on manufacturer's recommendations, CPD availability and links to on-line portals and The Building Centre in London where Armstrong Ceilings has a stand.
This section also outlines two recent developments in new product development and service delivery - the launch of CoolZone (an eco-friendly ceiling system that helps to reduce a building's energy cost) and Armstrong Atelier.
BIM Files are available here