Recent developments in heating technology are changing the landscape of hot water solutions for consumers, and it's important that specifiers are aware of available options. Roy Marsden, Product Manager at Heatrae Sadia, discusses the growth of the hot water tap market and the benefits of recommending and fitting this type of product.
There's no denying that the demand for hot water taps is increasing, with research showing that one in five new kitchens installed over the past two years feature a hot (boiling) water tap.[1] Busy lifestyles are driving the need for convenient living and, with multigenerational households also on the rise, consumers are seeking efficient solutions that enable them to maximise the limited time they have available.[2]
This, combined with an ever-increasing energy-conscious society, is forcing specifiers to consider solutions that can provide tangible benefits in relation to sustainability, time and cost.
The conscious consumer
There's no escaping the powerful images of discarded plastic that are plastered across the media. As a result, what's being dubbed as 'The Blue Planet' effect, has placed the hot topic of sustainability firmly in the spotlight.
With this in mind, it's almost impossible for specifiers to ignore ongoing conversations surrounding single-use plastic, but equally, many consumers are still reluctant to swap plastic-bottled water for tap water. There are, however, more environmentally-friendly alternatives, offering instant access to clean water within the home.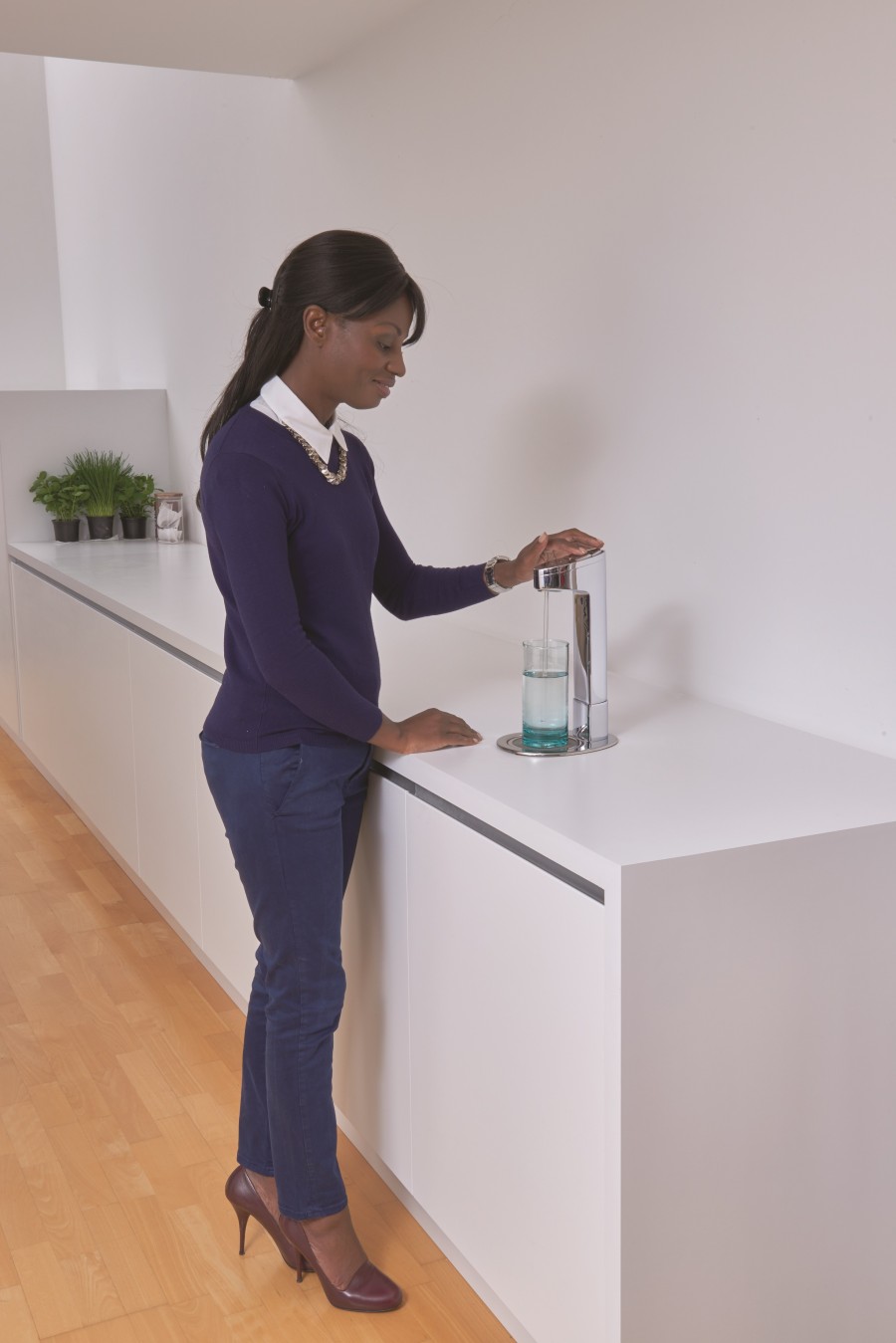 An example is installing a hot water tap that also doubles up as a chilled water tap, providing filtered water that doesn't compromise on quality, while eliminating the need for single-use plastic.
Hot water taps that have the capability to offer filtered and chilled options will resonate with the anti-plastic mindset of customers who are proactively looking to reduce their waste but still want access to water that delivers guilt-free hydration.
Opting for water solutions that consider scale prevention and filtration is particularly important in hard water areas to ensure optimum water quality, while also reducing wear and tear on the system. For example, the Aquatap from Heatrae Sadia reduces bacteriostatic effects, chlorine taste and odour, and is supplied with a complete filtration kit as standard.
Design is in the detail
We're living in a Pinterest-savvy society whereby the latest kitchen trends are always at the forefront of the customer's mind, and therefore style cannot be overlooked when specifying solutions. As hot water taps are compact in design and can be installed over the sink or with a drip tray, they provide a practical, yet stylish solution for instant boiling, ambient or chilled water in high-end domestic kitchens.
Boiling water taps have also been showcased on popular cooking television programmes in recent years and have therefore reinforced the product's status as a premium kitchen appliance, increasing consumer demand.
Contemporary open-plan kitchens are a current, sought-after trend, with homeowners looking to impress their dinner guests with stand-out, state-of-the-art designs. Trailing wires from kettles can often present an untidy look, whereas an ice bank chiller unit can be hidden under the sink and out of sight, creating a sleek, streamlined aesthetic, while freeing up valuable worktop space. This ensures a tidy installation, with no wall space required, enabling the consumer to meet the latest minimalistic, interior designs, remaining both on trend and functional.
Safety on tap
Unwieldy cables not only look cluttered, but they also present an additional hazard which is particularly dangerous when dealing with boiling water whereas hot water taps can dispense boiling water safely as they do not need to be lifted to pour out their contents, and are cool to touch. This is an essential consideration if vulnerable family members live within the household.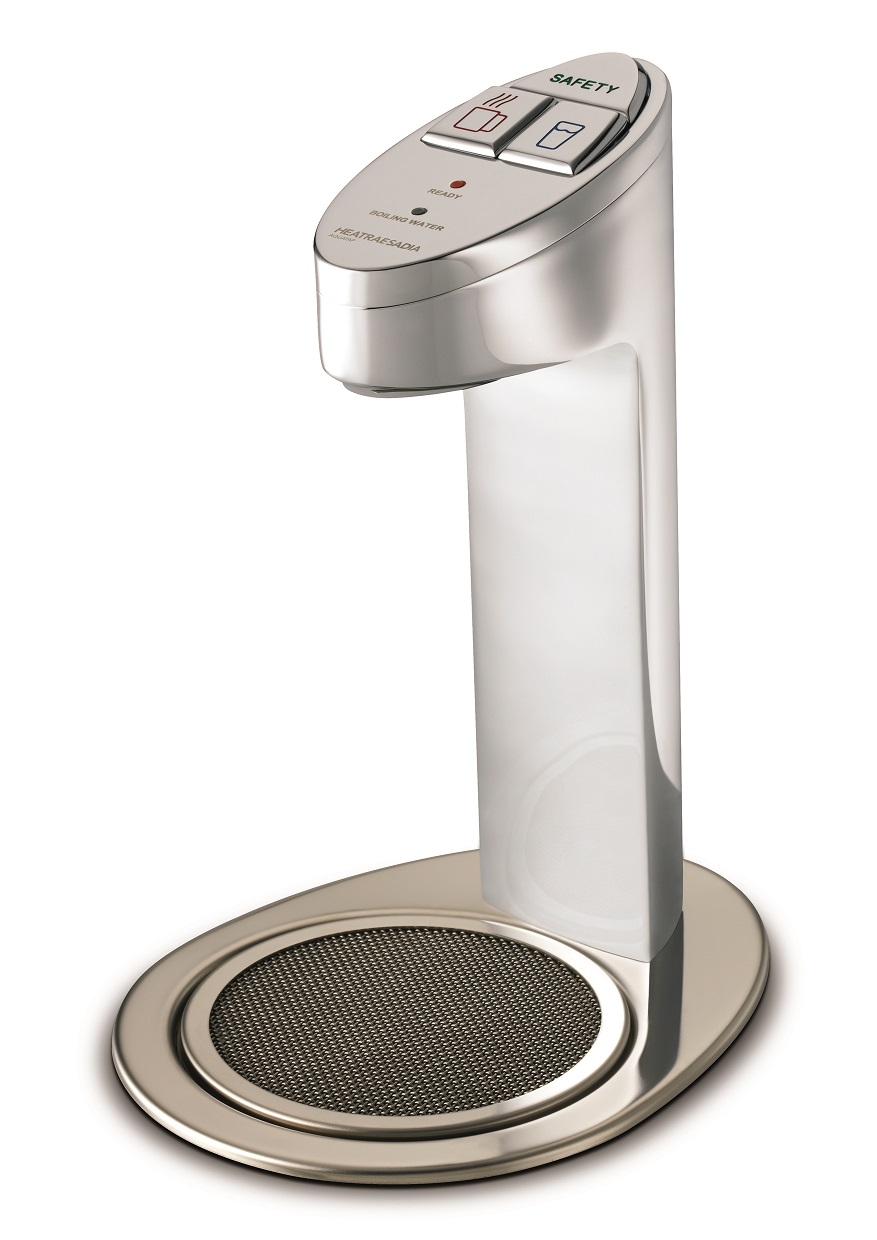 A kettle can easily be overfilled, causing excess water to bubble out of the appliance, along with excess amounts of steam. However, using a push/pull lever allows for controlled boiling water delivery and any steam generated during heat-up is condensed and retained within the unit itself to help prevent accidental burns or scalding.
It is a misconception that re-boiling water in a kettle several times helps to kill germs; research has shown that re-boiling water more than once can actually create harmful bacteria. With the potential issue of contracting legionnaires' disease a worrying concern, opting for a hot water tap can help to minimise risk and offers a more hygienic solution.
Put time on your side
Families often lead very busy, on-the-go lifestyles, and therefore savour any additional time they can get their hands on. Consider this, alongside research suggesting that an average full kettle takes around three minutes to boil, and there's no surprise that hot water taps are growing in popularity as large households can save a significant amount of time on a daily basis.
With the market expected to continue growing as the next generation of homeowners look for more convenient, adaptable and accessible household appliances, specifiers need to stay ahead of the curve in regards to sustainability, design, cost and productivity.
Hot and chilled water taps, such as Heatrae Sadia's Aquatap range, enable specifiers to provide solutions that meet the unique requirements of any household. As the products are often incredibly easy to fit and come with a wealth of supporting literature, it is perhaps the perfect time to start encouraging customers to consider upgrading to a hot and chilled water tap.
For more information on Heatrae Sadia's range of boiling and chilled water taps, please visit https://www.heatraesadia.com/products/drinking-water/boiling-water-taps/aquatap-boiling-and-chilled.
---
[1] https://trend-monitor.co.uk/the-social-trends-behi...
[2] https://www.theguardian.com/society/2019/mar/10/rise-of-multigenerational-family-living