Consort Claudgen, a company specialising in electric heating, have recently launched an RXLC Landlord Control Heating System ideal for use in hotels, student accommodation, B&Bs or anywhere where a central control unit is required to control the temperature of all heaters in a building or rooms. The RXLC system provides owners or building operators full control of the heating programme for all connected heaters from a master controller whilst allowing the room occupants or guests to temporarily adjust the room temperature to their comfort setting.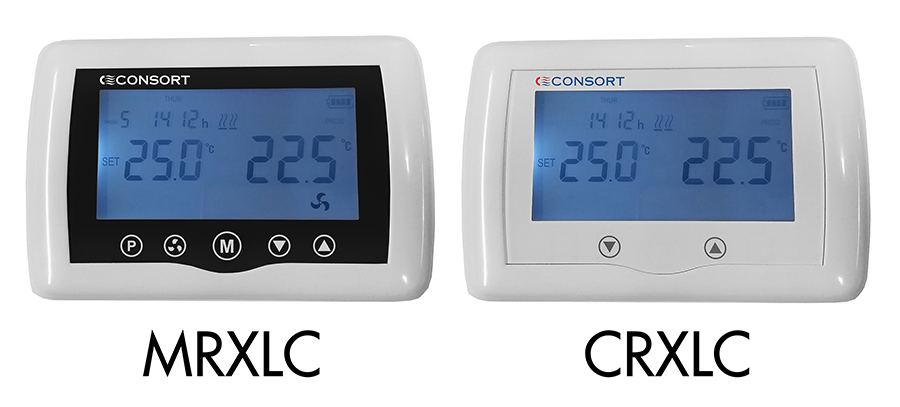 The heating system consists of an MRXLC master controller and one or more CRXLC controllers connected to Consort's RX heaters in a room or area. The MRXLC sets the same 7-day programme with 6 time settings for all connected heaters in the building and it can connect to any number of heaters depending on the building construction via the CRXLC.
As heat requirements of room occupants vary, the RXLC system permits temporary adjustments to the room temperature on the CRXLC for a predetermined length of time before the CRXLC reverts to the programmed temperature. For example, if a hotel owner sets a 7-day programme on the MRXLC, a hotel guest can temporarily adjusts the room temperature on the CRXLC; and the new temperature is maintained until the next programme overrides it. However, if a constant temperature is set on the master controller for all heaters, any temperature adjustments made on a CRXLC is maintained for a set period of up to 4 hours before reverting to the fixed temperature.
The MRXLC is simple to set up and easy to programme. Both controllers feature a large backlit LCD display for easy reading and have stylish and sleek modern design.
With ever increasing energy bills, the RXLC system is vital for owners or operators wanting greater control over their heating system and costs whilst providing their guests or room occupants the flexibility to enjoy a comfortable temperature during their stay.
For more details, visit www.consortepl.com, email sales@consortepl.com or telephone 01646 692172.