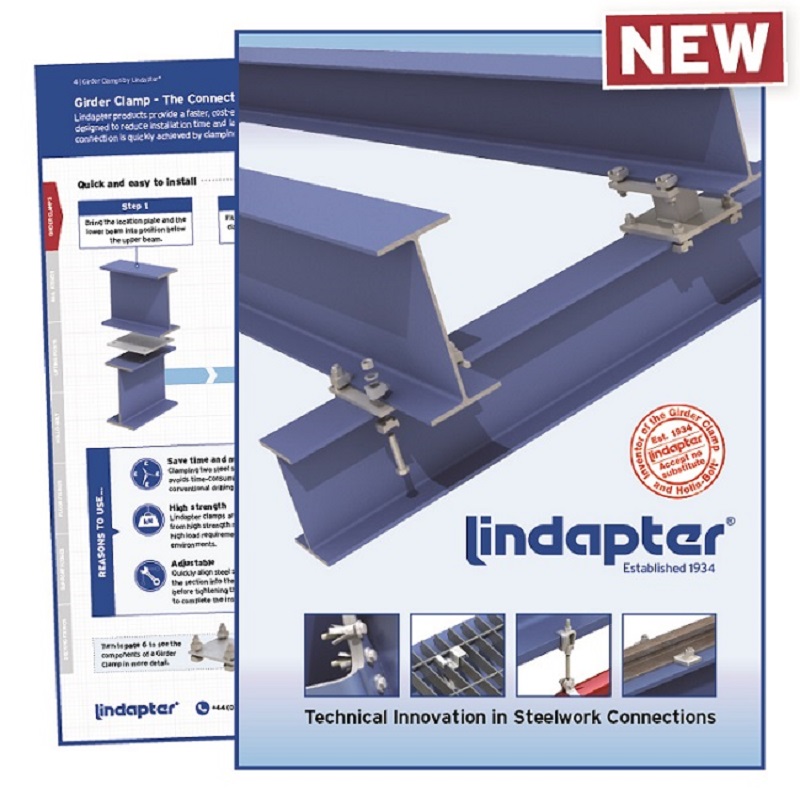 The steel connection specialist Lindapter has launched a product guide for engineers and other professionals involved in the design of structural and secondary connections.
The document features popular products such as the Girder Clamp for quickly connecting I-beams without drilling or welding and the Hollo-Bolt, the original expansion bolt for Structural Hollow Sections (SHS).
The new guide is designed to make it faster for engineers to select the solution to their connection requirement and includes a helpful product comparison table, typical applications and independently approved safe working loads.
New products are also introduced such as the Type AAF high slip resistance clamp and Type ALP adjustable lifting point.