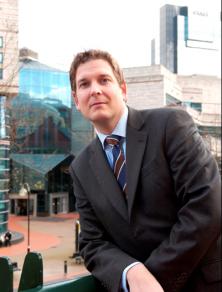 Sto, the leading manufacturer of External Wall Insulation Systems and renders, is pleased to announce the appointment of Tim Deathridge as MD of the UK and Irish subsidiary. Tim takes over from Iain MacDonald, founder Sto Ltd who retires in June 2012.
Prior to joining Sto on 1 March 2012, Tim has gained 15 years experience in the construction sector, most recently as the UK General Manager of Fermacell, a company of the Xella Group.
"I am delighted to be joining the excellent team in Great Britain and Ireland that Iain has developed over the last 30 years," the 40-year-old MD declares. "The opportunity is both exciting and challenging and I am looking forward to building on the success of recent years and reinforcing Sto as a market leader of construction products for the UK market."
Tim will be working with Iain to gain a profound understanding of the company in the months leading up to Iains formal retirement on 1 June.