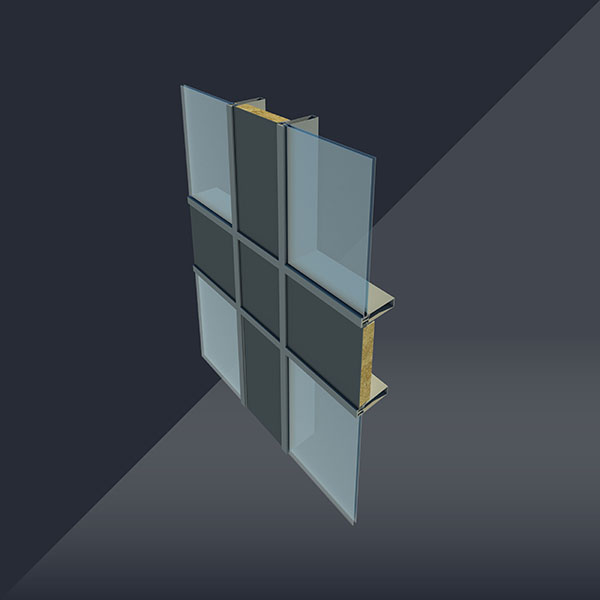 Speedpanel A2® Glass
Designed to be simply glazed-in to curtain walling systems, Speedpanel A2® Glass not only achieves a whole panel fire classification of A2-s1,d0 in accordance with EN 13501-1:2018, it is also in accordance with the TN 75 Hard Body Impact Test. As well as this proven safety performance, the product has up to a 40 year life expectancy when fitted in a drained and ventilated curtain walling system that has been correctly specified, tested and installed.
Fire Rating: A2 s1, d0 - WF 510564
Safety: Tested in accordance with TN 75 Hard Body Impact Test
Core: A1 non-combustible mineral wool
Mesh: Aluminium
Face: (External) 6mm Heat Soak Tested, Toughened
Edging: A1 Hard Edge
Tray (Internal): Coated Steel
Overall Size: Up to 1200 x 3000, Landscape or Portrait
Rebate Depth: 25 mm or 50 mm
Glazing Thickness: 28 mm to 48 mm
Overall Panel Depth: 31 mm / 55 mm / 107 mm / 127 mm / 157 mm
Colours: All colours in the grey scale from black to white. Other colours may be available on request with additional fire certification testing
End of Life All: materials used in the panel, apart from adhesives and coatings, are recyclable
If your project has specific performance or design requirements, we may be able to explore the development of a bespoke product, supported by bespoke testing. Please contact us if you would like to find out more.