Sika MonoTop® 4400 MIC is an easy-apply cementitious system containing 100% calcium aluminate chemistry.
This vital ingredient induces a 'bacterio-static effect' to inhibit acid generation at source, making it the only total calcium aluminate mortar capable of withstanding the long-term corrosive conditions prevalent in wastewater infrastructures such as sewerage tanks and manholes.
Biogenic corrosion can develop on any exposed part of the sewer network. It has the potential to lower the surface pH down to 1, rapidly corroding concrete, steel and cast iron. Not only is this becoming a major issue for sewer owners, those in possession of the assets are now aware of biogenic corrosion's growing menace. When applying Sika MonoTop® 4400 MIC this will increase the Ph level 4 at the contact point thus stopping biogenic corrosion.
Sika MonoTop® 4400 MIC offers a fast-setting, cost-effective alternative to infrastructural repair strategies treated with acid resistant materials such as organic resin and fibreglass inserts which continue to allow acidophilic bacteria to breed and grow. Its unique combination of calcium aluminate cement with manufactured calcium aluminate aggregate – both have the same chemistry – delivers a unique combination of key benefits to the asset owner.
It has the unique ability to withstand H2S corrosion as a hot button caused by the bacteriostatic effect; and bonds easily to wet surfaces. It also provides rock-solid structural rehabilitation within a few hours - when used with Sikagard-230 MIC Surface Hardener - to help minimise closure times of the wastewater system it's applied to.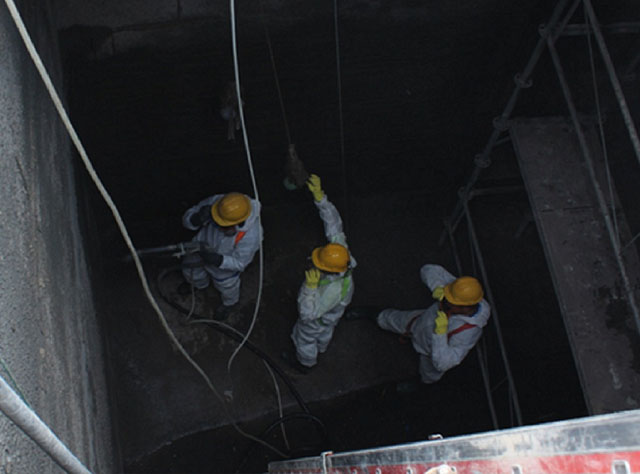 Ronnie Turner, Infrastructure Manager – Refurbishment at Sika Ltd, said: "Acidophilic bacteria activity is capable of corroding and destroying up to 25mm of concrete per year. Sika MonoTop® 4400 MIC is the simple, cost-effective solution to eradicating the problem and ensuring the required service level of sewer infrastructure is maintained.
Sika MonoTop® 4400 MIC 's specific mineralogy, which provides a protective-reactive barrier to biogenic corrosion conditions, is proven by 25 years of outstanding field performance, ensuring its status as the ultimate repair solution for the wastewater environment.
"We are excited to be introducing another quality product as part of the Sika MonoTop® range of repair mortars. The range continues to provide innovative solutions for concrete repair by adapting to new regulations and specific market requirements such as the water industry, as well as helping authorities and site managers to use a solution that considers the logistics of the application process on site and cost management priorities." said Charles Business Unit Manager, TM Refurbishment.