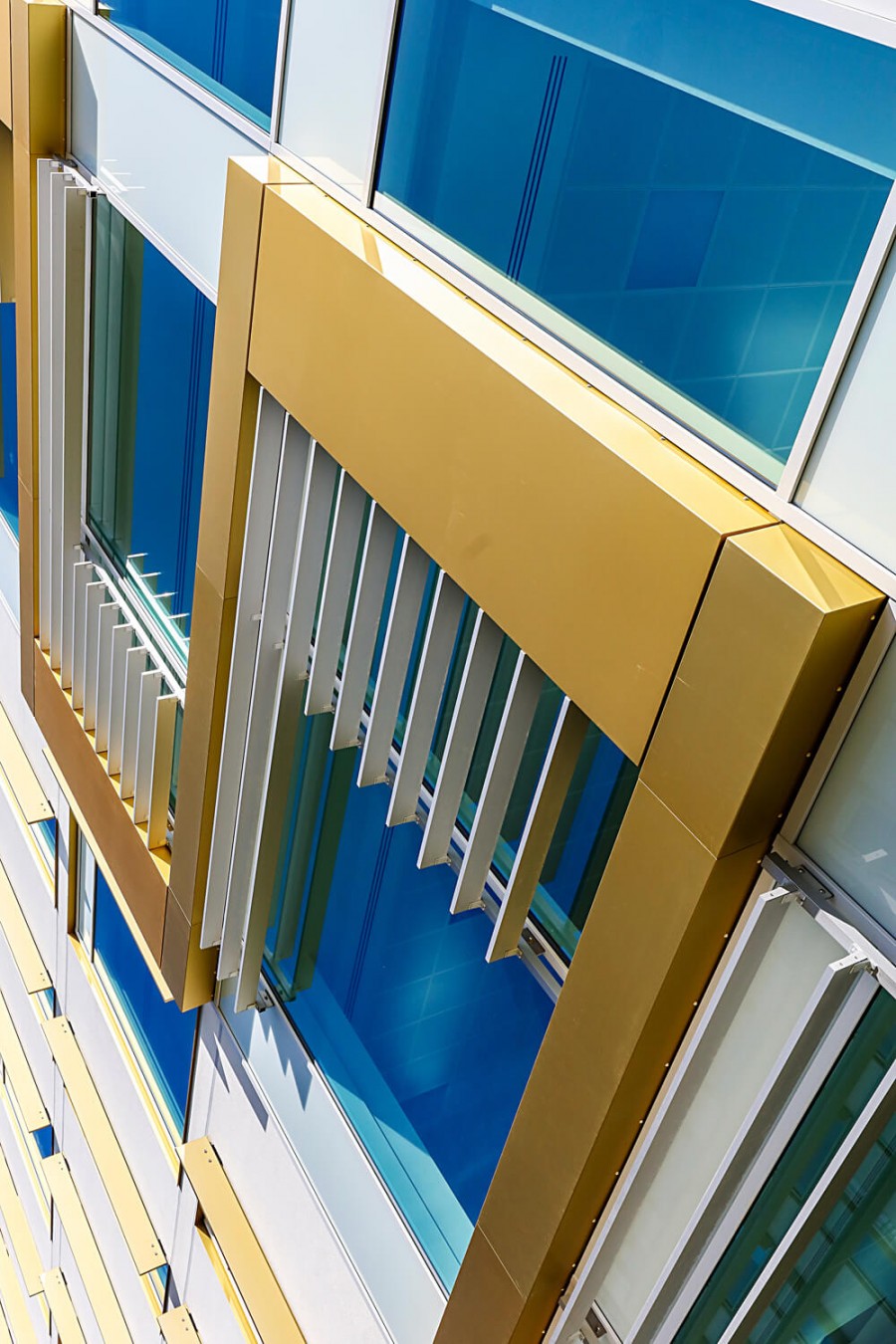 Metalline is at the forefront of the architectural market and supply a wide range of metalwork for vast commercial and domestic applications. Our product quality is of vital importance to us. This is why our preferred grade of aluminium is J57S UP when we are producing an anodised finish and we source in accordance with ISO9001 regulations.
The process of anodising gets its name because the section being treated actually is clamped and becomes the anode electrode of the electrical circuit. The process itself increases resistance to corrosion, wear and provides a better adhesion for paint primers and glues.
Because the process changes the surface of the aluminium making it porous a sealing process is needed to give the corrosive resistance. One of the systems for sealing Metalline uses is Anolok anodising.
Why use an Anolok anodising finish?
It enriches the natural abilities of aluminium further giving a strongly contemporary finish with incomparable corrosion endurance.
Multiple patterns can be incorporated enhancing the natural metallic appearance without affecting the total UV resistance of the aluminium cladding.
Colours available include Natural Silver, Bronzes from light to dark, Regency Gold 1 & 2, Black and specialist Anolok anodising II Blue-Grey and Stone-Grey finishes.