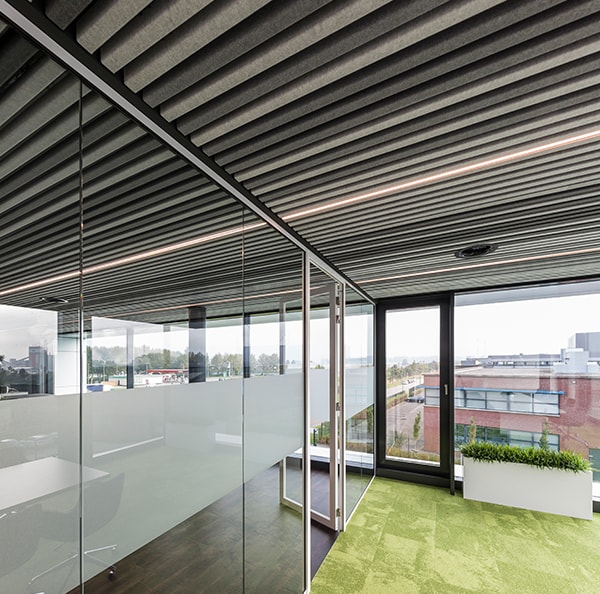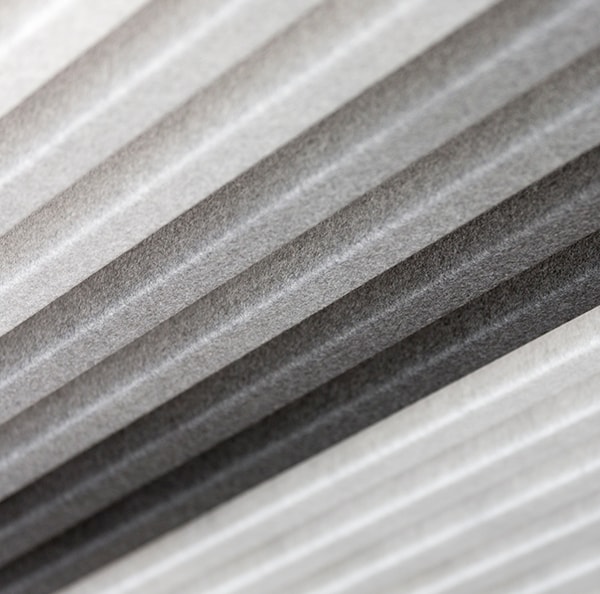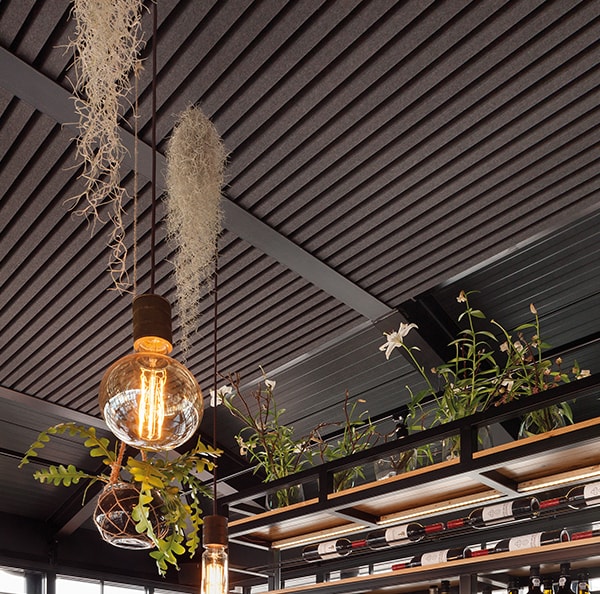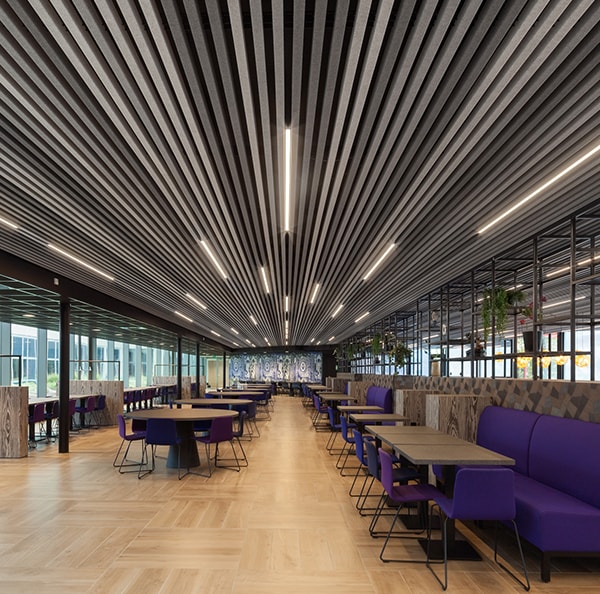 Our textile ceilings offer outstanding acoustics and a unique appearance, putting both comfort and aesthetics at the forefront. Our textile ceilings have sustainability at their core, and are 100% recyclable, as well as being easy to reuse. In particular, we utilise felt material to create stunning designs and fit for purpose ceilings that give outstanding acoustic and visual performance.
Textile ceilings are a combination of precision engineering and strong design. Offering a clean look using materials that are both dirt and dust resistant. Felt ceilings are ideal for renovation projects and are particularly suited for a range of sectors including the hospitality, education and healthcare sectors. A felt ceiling is a stunning addition to any buildings interior.

Textile ceilings are the ideal solution for environments where acoustic comfort is important. By altering the height of the panels and the width between the panels, the ceiling can offer the most ideal acoustic performance for the space.

Textile Ceiling product range includes: