BCM GRC Ltd - STORMDRAIN High Capacity Line Drainage
Building on over 25 years of sprayed GRC manufacturing experience and designed by specialists in drainage and concrete slab design. BCM GRC Ltd are proud to introduce STORMDRAIN.
Manufactured from "Long Fibre GRC" to incorporate greater strength to weight ratios and enhanced resistance to damage.
High Capacity allows STORMDRAIN to be laid level.
The High Capacity of STORMDRAIN aids the design of schemes that require attenuation.
Longer channel runs, reduced underground pipe work and excavation, reduce site costs.
Single unit gives a quick and simple installation.
Stainless Steel Slotted top gives a neat appearance with no lids or gratings to install and maintain.
Offers all the benefits of GRC including resistance to frost, chemical attack, and road salts.
Full range of accessories including access ports, silt pits and transition units.
Easily adapted to different load classes and surface finishes.
DIRECTORY
Wed, Feb 17, 2016 5:12 PM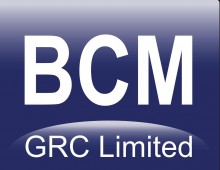 BCM GRC Ltd
---
Unit 22 Civic Ind Park
Whitchurch
Shropshire
SY13 1TT
United Kingdom