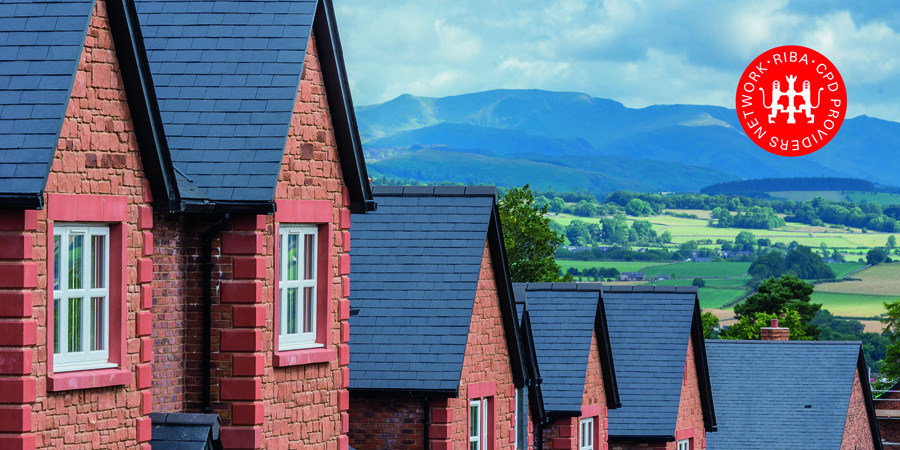 CUPA PIZARRAS, the world leader in natural slate, is hosting two online CPDs held every few weeks. The first of the CPDs will discuss the technical and design criteria for specifying slate, while the second will cover the benefits of using a natural slate rainscreen cladding system. Both are free to attend with tickets available via Eventbrite.
The RIBA approved CPD on specifiying natural slate covers the key design and technical factors that need to be considered. The presentation will explain the manufacturing process used by CUPA PIZARRAS, as well as the importance of traceability and testing.
Furthermore, the CPD also discusses the classification of slate and the fixing methods available to ensure confidence when making a final product and system selection. The course is free and available every few weeks just registering through Eventbrite.
The second CPD, on natural slate rainscreen cladding system, provides an overview of the benefits of using natural slate as a sustainable, non-combustible cladding system, from technical and practical viewpoints.
At the end of the presentation, each delegate will have an increased knowledge and awareness of natural slate rainscreen cladding systems and will be able to understand the different fixing methods and the importance of choosing a BBA approved system.
CUPA PIZARRAS have developed a comprehensive calendar of online natural slate CPDs that is available on Eventbrite.
CUPA PIZARRAS is, since 1892, the world leader in natural slate. Thousands of British architects and roofers have already put their trust in them.
For more info on our CPDs or whatever question you may have about natural slate, please visit: https://www.cupapizarras.com/uk/book-a-cpd/