Carpet tile manufacturer, modulyss, deals with one of the biggest issues in today's work places with its RIBA approved CPD presentation, 'Introduction to Wellbeing'.
Active in 95 countries and with more than 25 years' experience in making carpet tiles for work places, modulyss looks at how office environments have changed over the last 50 years and the positive benefitsfocusing on wellness can have on productivity and employee welfare. Highlighting the continued need for companies and brands to demonstrate they care about their employees – research reveals that consumers are more likely to spend money with those that do – the presentation deals with how good office design boosts wellness.
Revealing a more holistic approach to sustainability that encapsulates people, profit and the planet; the CPD compares BREEAM and SKA to see which is preferential for wellness. It also investigates the WELL standard from the International Well Building Institute, which has been used to assess 100,000,000 square feet of floor space in more than 30 countries.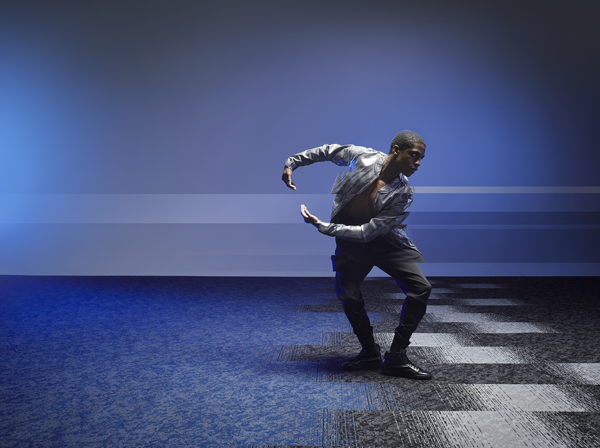 Introduction to Wellbeing also explains how your choice of flooring can impact wellness, from VOC emissions through to pollutant, trapping particles, cleaning and mould inhibition. Looking at LRV, encouraging fitness, providing comfort and design; the RIBA accredited presentation is ideal for architectural and fit-out practices looking to gain a wider understanding of this key principle in good design thinking.
"The idea of wellbeing and wellness is central to good office design and so we have produced this CPD to explain the concept and how it can positively impact on productivity, reduce absenteeism and improve comfort and employee experience," explains Andrew Sibley, sales director UK, modulyss. "Flooring can play a key role in the ability of a work space to respond to the needs of its users.Carpet tiles from modulyss can certainly help to encourage wellness within the work environment."
Demystifying many of the central themes to its subject, 'Introduction to Wellbeing' can be presented at offices, or in venues, by request. Contact modulyss to arrange your presentation today.
Discover modulyss at www.modulyss.com, info@modulyss.com, 0800 096 2702