• Join Flowcrete UK for a FREE RIBA CPD session on specifying terrazzo surfaces


• All seminars will take place at Material Lab on London's Great Titchfield Street


• Dates have been released for February, March & April


• London based design studio has recently undergone renovation work


• New systems and products from Flowcrete UK are now on display at Material Lab


Flowcrete UK is excited to announce three new dates in London where architects and engineers looking to earn CPD points can join the company at Material Lab for a RIBA approved seminar outlining the benefits of using seamless resin-based terrazzo flooring systems.


The seminar entitled "Specifying Seamless Resin Terrazzo" provides an in depth background into the traditional history of terrazzo, from all the way back in 9000BC when lime and clay based terrazzo was used in Neolithic structures, right through to the present day.


This seminar outlines the modern-day terrazzo systems now available, which have been designed to deliver the same much-loved aesthetic combined with the enhanced performance characteristics required to meet today's punishing service criteria in commercial venues.


Today, commercial venues require building materials that will consistently present a clean and appealing environment to customers despite the long working hours and the inevitable scuffs, scratches and stains that the interiors will be subjected to by large numbers of people on a daily basis.


Choosing the right flooring system means accurately analysing the future use of the site, the issues the floor will have to withstand, the long-term budget as well as the functionality and aesthetics that are required.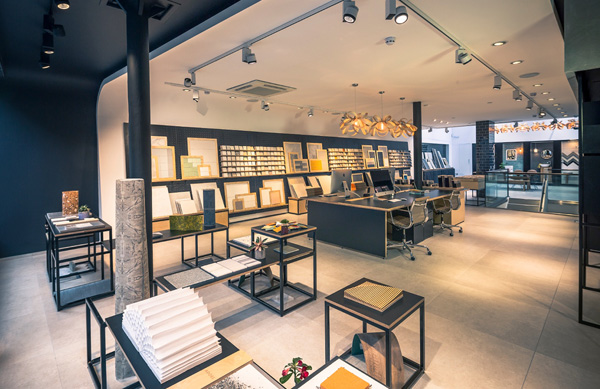 Following the seminar, delegates should have a thorough understanding of the different materials available and their application processes as well as the pros of choosing resin-based systems over tile counterparts.


Similarly, delegates will explore the lifecycle benefits of resin based terrazzo systems over alternative floor coverings - identifying suitable cleaning methods to ensure a prolonged life span.


All seminars will take place at the newly refurbished Material Lab, located on London's Great Titchfield Street. Material Lab is a design resource studio and materials library where the A&D community can immerse themselves in surface coverings of every kind, no matter what they're made from.


Providing all the expert advice and inspiring exhibits the A&D community has enjoyed since its inception in 2006, the studio has recently extended its offering to include live, interactive room sets, brand new client meeting zones and a fully-stocked reading room – whilst serving as an elegant, modern canvas for all of the materials on display. It has been created using the finest materials and makers – the majority of which are UK-based.


In conjunction with Material Lab's refurbishment, Flowcrete UK is delighted to extend its product offering on show in the studio. From February, two new systems will be on display to cater for those involved in specifying materials for more industrious or back-of-house spaces.


Peran SL, a pigmented, durable and self-smoothing epoxy-based floor coating system with a gloss finish suitable for use in areas subject to intensive pedestrian traffic alongside Flowfast Terrosso, a decorative methyl methacrylate (MMA) resin system designed to offer an accelerated cure and turnaround time will now also be available to view.


For more information on the CPD Seminar programme available at Material Lab or any of the products on display at the studio contact uk@flowcrete.com