As a complement to the Fundo Ligno shower element that has been established on the market for many years, the new wedi Fundo RioLigno - another feedback driven product innovation - is born from close cooperation with architects, housebuilders, installers & contractors.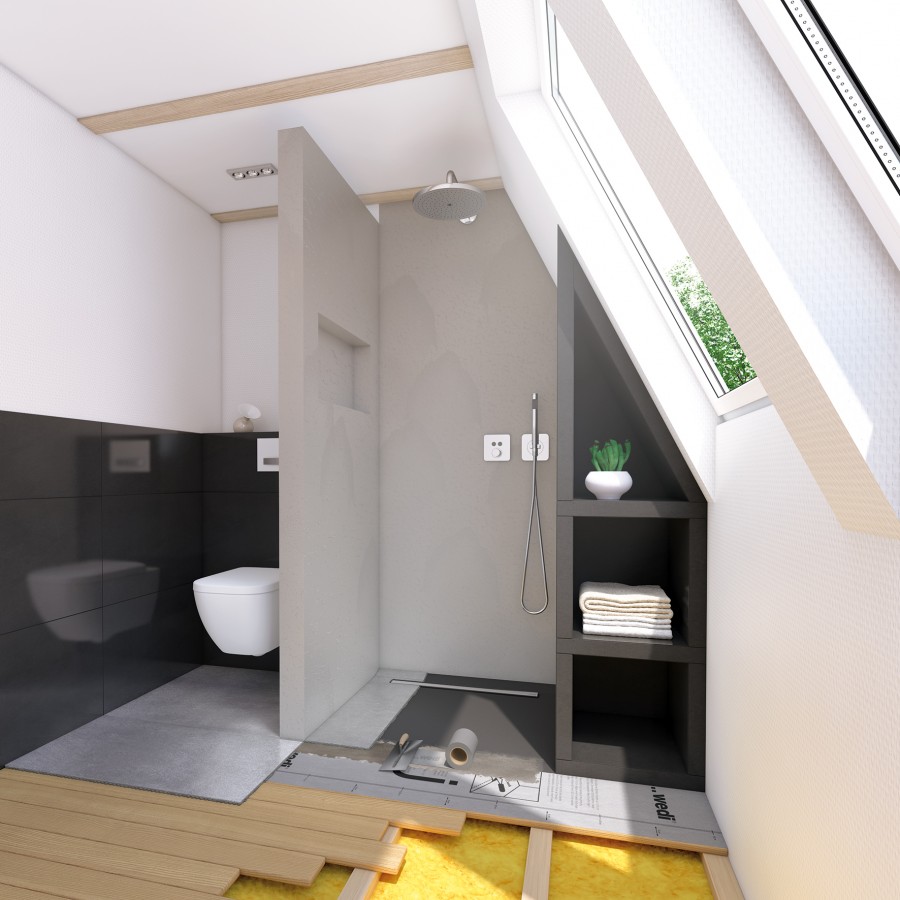 Developed especially for installation in suspended timber floors, the new fully sealed shower element with linear drainage is just 25 mm at the outer edges allowing for flush integration with existing floorboards without the need for time-consuming levelling measures.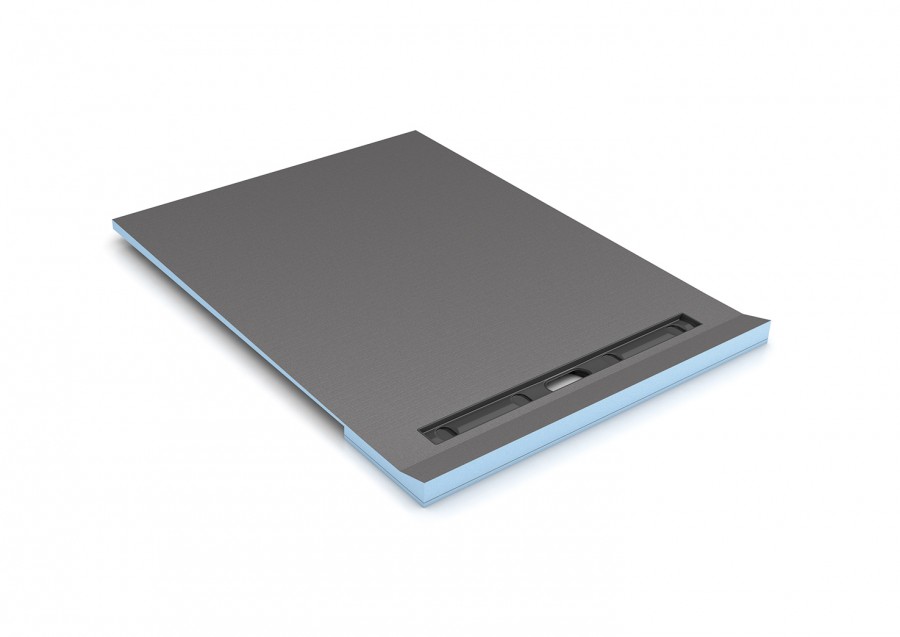 It has a support plate reinforcing the drain channel area on the underside offering reliability and safety in ever moving timber structures: together with its guaranteed 100% water tightness, pre-formed even gradient and 360° dry-fit drain technology it provides unrivalled peace of mind within the moisture-sensitive timber floor.
Installations coupled with wedi building boards and/or wedi Subliner Dry & Flex membrane (walls & floor) result in CE marked walk-in shower areas with a full wedi system guarantee.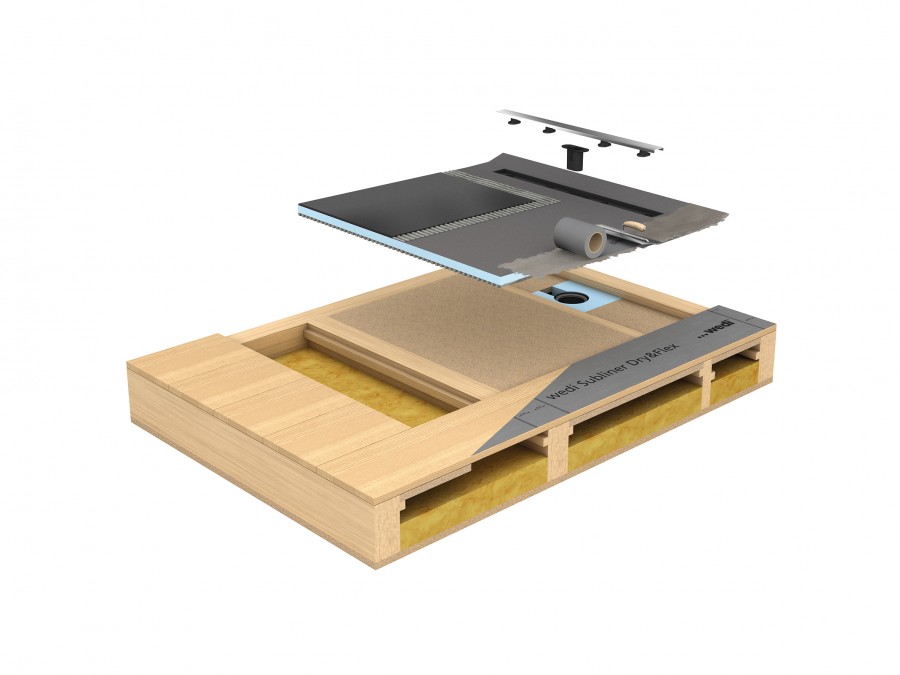 It is simple and straightforward to install. Matching pre-formed Fundo channel drain-substructure element guarantees reliable support and accurate aligning of the drain and sloped lip-end sealing tapes offer reliable seal speeding up the installation even further, cutting back on labour thus allowing for faster completion times.
To protect tile edges and provide an attractive, neat finish wedi offers brushed, stainless steel slope profiles for walls and floors in a wide variety of heights. There are 3 lengths to choose from, all of which can be individually cut to size.
Additionally, the Fundo RioLigno is compatible with all Fundo channel drains (DN50 Vertical, DN50 Horizontal, DN40 Flat Horizontal) and channel covers (standard, exclusive, tileable) as well as with the Fundo Discreto optical wall drain attachment element – offering flexibility to site requirements and freedom in design.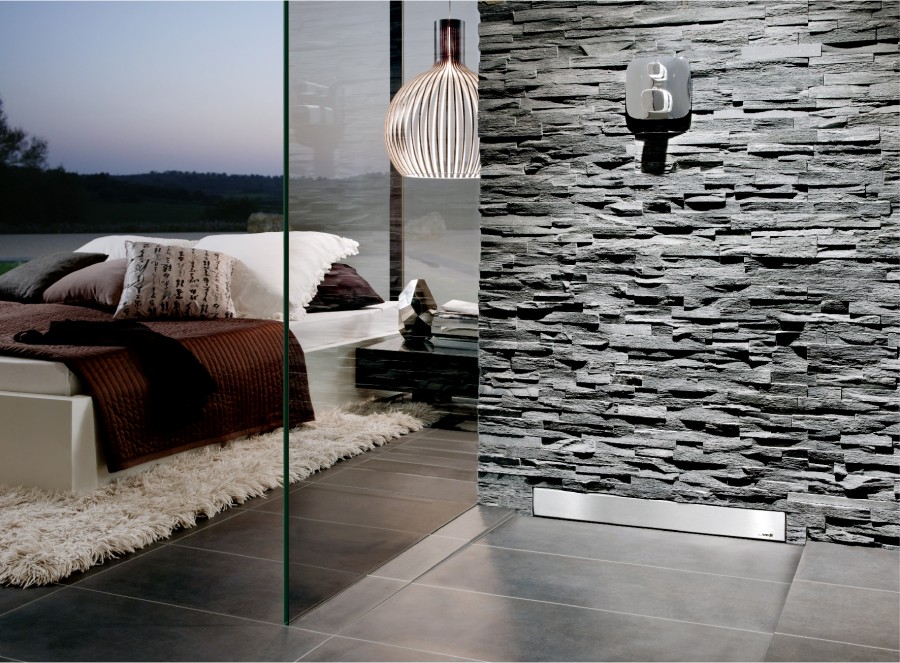 Have a project to discuss? Get in touch with us. wedi provides all-round technical support from the planning phase all the way through completion with site specific training for qualifying projects.
For more information please call 0161 864 2336, email enquiries@wedi.co.uk or visit www.wedi.co.uk.