Innovative approach provides a design-led alternative to traditional systems
wearemodern limited announce the launch of an innovative range of carports, storage rooms and shelters for commercial and domestic applications. Based upon a configurable 'kit' philosophy, the range of modern solutions are adaptable to multiple applications to provide maximum flexibility, without compromising quality or design.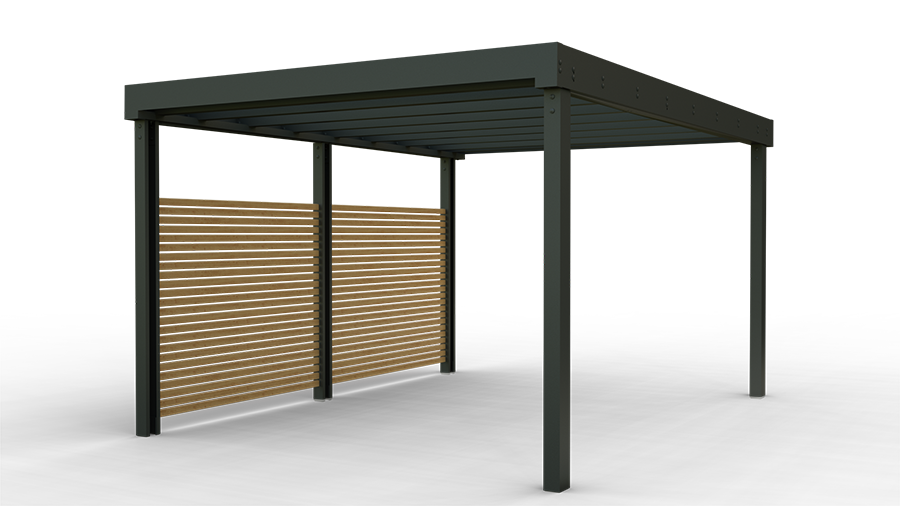 Through its solutions, wearemodern aim to complement the contemporary architecture now seen in many primary residential and commercial developments with equally modern ancillary buildings such as carports, bike stores and equipment rooms. Available in a variety of layouts, the range combines man-made and natural materials (e.g. cedar or larch) to create a design-led and bespoke solution for clients.
"Having been unable to find a carport to complement our own contemporary development we decided to create one ourselves", says John Phillips, Director at wearemodern. "After 12 months of research, identifying partners and suppliers we now have a solution we feel provides architects and designers with a modern perspective on outbuilding design."
The diversity of current proposals evidences to flexibility of the solution, ranging from single carports for residential use, multi-car carports for developers, through to a trolley store application for a major retailer.