When Surrey County Council needed assistance to restore the roof of a historic former 19th century school infirmary which has been converted into a busy youth centre, they turned to the roofing expertise and product quality on offer from Marley Eternit.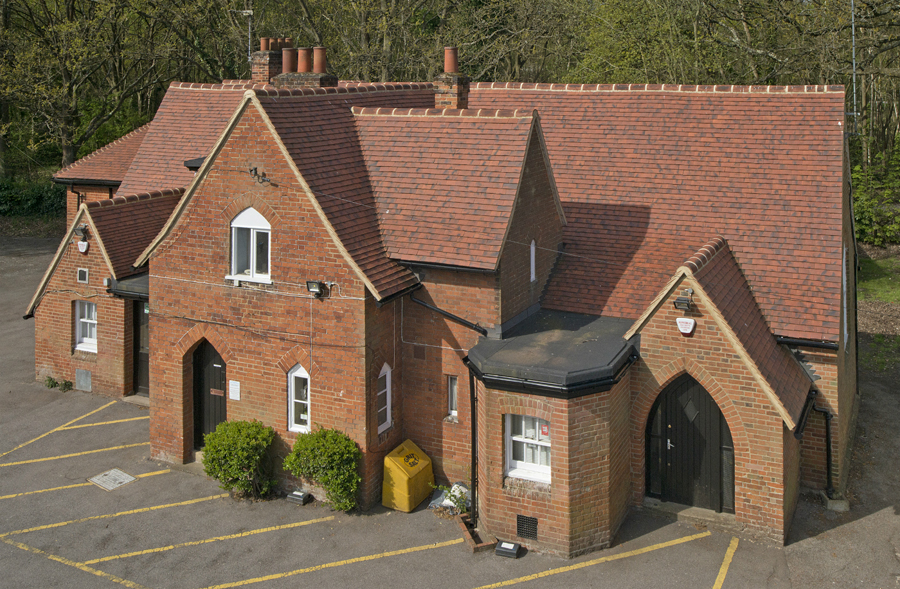 The subsequent specification of Marley Eternit's handcrafted Ashdowne clay tiles has ensured that the newly restored roof maintains the heritage look and feel of the previous roof to seamlessly complement the style of the important building, as well as delivering a proven roofing solution that will perform for decades to come.
James Bellamy from roofing contractor, Breyer Group, who undertook the roofing project for the council, explains: "Marley Eternit was approached by Surrey County Council to carry out a roof survey at the site in Bisley.The building had been converted into a youth centre, acting as an important local amenity to allow young people to participate in a variety of activities ranging from football to cooking and art.
"It is not a listed building, but as it dates back over a hundred years the original roof was constructed with handmade double camber clay tiles.Unfortunately, over time, the state of the roof deteriorated and it has fallen into disrepair and needed major remedial work.While the structure required a new roof, the finish also had to be sympathetic to the design of the original building."
After Marley Eternit completed the roofing survey and provided samples of the clay tile, the decision was taken to select Ashdowne as the ideal roofing product solution to deliver beauty, character and warmth and replicate the building's original state.
James Bellamy concludes: "The finished roof looks fantastic and is truly in keeping with the historic building.The Ashdowne tiles are an ideal match for what was in situ previously.It is very important from an aesthetic perspective to have the ability to offer appropriate roofing solutions for older buildings so we maintain the look and attractiveness of buildings constructed long ago.The Ashdowne clay tile has certainly achieved this for the Bisley Youth Centre.New tiles with an aged appearance were required, and with Marley Eternit's help, this is exactly what we got."
The Bisley project used the Ashdowne clay plain tile in Aylesham Mix colours.The tile offers a mellow appearance and granular texture to provide slight random irregularities, giving each tile a unique character so every project has its own singular and distinctive look.The tiles also offer excellent environmental credentials including BES: 6001 and the BRE Green Guide A+, together with a complementary range of fittings and accessories.
For more information, visit www.marleyeternit.co.uk