One of the UK's leading precast concrete manufacturers, Bison Manufacturing, has secured an order from construction and property services company, Willmott Dixon, to provide its units for the creation of a 1,000 space multi-storey car park for the all-new Lincoln Transport Hub.
The order will see Bison manufacture and deliver 25,000m2 of its 200m deep Hollowcore units, as well as a precast solution for the stair and lift shafts comprising 30 stairflights, 170 wall panels and 38 solid slabs to 3 cores.
Procured via Scape Group's Major Works framework, the project is part of a £30m scheme led by the City of Lincoln Council, which will see the creation of a new, state-of-the-art bus station, retail spaces, a pedestrian plaza and improvements made to the existing Lincoln Central railway station.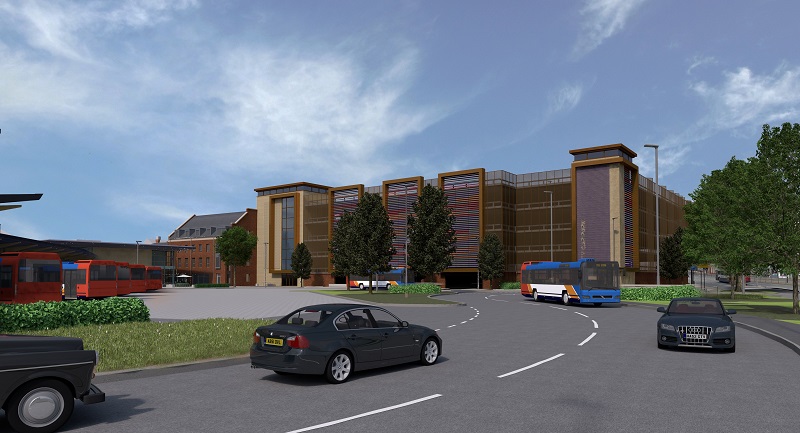 Speaking on the project, Nick Heath, Operations Director for the East Midlands at Willmott Dixon said "This is a major project for the area, and it's vital that all materials are of the highest possible quality. Having worked with Bison in the past we know that their units are manufactured to a consistently high standard, making them the obvious choice for the car park, which will feature exposed soffits."
Mike Nelson, Sales and Commercial Manager at Bison added "We have extensive experience in delivering precast solutions to projects of this scale.
"Manufacturing our precast units offsite reduces both site labour requirements and construction periods. Furthermore, by manufacturing in controlled conditions ensures the projects exacting quality standards are achieved. We are delighted to be working with Willmott Dixon on this important scheme."
Work began on site in September 2016, with Bison's units scheduled for delivery in March 2017. The full project is expected to be complete by spring 2018.