Having trouble viewing this email? Click here to view Online

Specification News March #5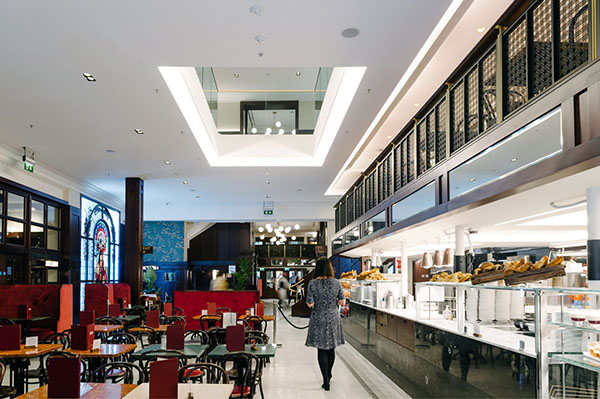 With Rockfon you can have your cake and eat it
Iconic Dublin landmark, Bewley's Grafton Street, has reopened following a €12million restoration. Brendan Duffy of Gilligan Architects chose Rockfon® Mono®...
Conren Launch New Website

Specialist Resin Manufacturers Conren Limited has just launched their new website www.conren.com. The focus of the new website has been to improve the format to make it...

Hygienic Stainless Steel Environments within Dairies.

Drainage and wall kerbing, which make up part of a dairy, are important products that need consideration. To reduce costs, many may opt for these to be made out of...
Elite Systems Moves Into Housing

Elite Systems' team prides themselves on being able to work with customers to create a bespoke modular solution for any market: whether it's the company's eco...

Intratone creates new UK Sales Team to capitalise on growing reputation

Leading access control specialists, Intratone has created a new sales team to build upon its excellent reputation in France and growing market share in the UK.Daniel...
How to create step riser

This video demonstrates an installation of SureSet resin bound step risers, otherwise known as 'SureStep'.The step tiles are easy to install and...
Part of the TSP Media Group | Suite 3.06, Grosvenor House, Central Park, Telford TF2 9TW
Unsubscribe.