Having trouble viewing this email? Click here to view Online

Specification News December #3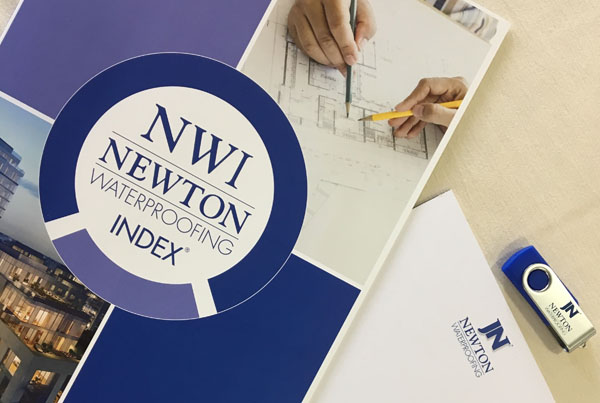 Simplifying Waterproofing Specification For All
Newton Waterproofing Systems introduces the UK construction industry to a revolutionary waterproofing specification toolFollowing the introduction of the UK's first...
Wetroom Design & Specification CPD from CCL Wetrooms

The popular Wetroom Design & Specification CPD from CCL Wetrooms, guides Architects through the process of designing and specifying a watertight wetroom. Run free of...

The many meanings of Modular Construction

Modular construction has cemented its place at the forefront of construction in the UK and around the world thanks to its efficiency and low cost.. While the benefits of...
Novus completes redecoration on a grand scale

National property maintenance specialist, Novus Property Solutions, is in the midst of a programme of exterior redecoration works for a stunning baroque mansion in York. ...

Delta Security installs new fire safety doors into housing charity properties

Delta Security, the CCTV and access control specialist, is helping to protect residents with the installation of new fire doors at a property managed by Brick-by-Brick, a...
A Bronze Garden

Dow Jones Architects' recently completed Garden Museum Phase 2 uses Nordic Bronze clad interventions to create a fresh yet gentle identity for a historic church and...

Dekton® Chosen for Exterior Façades on Erlangen University Hospital, Germany

Erlangen University Hospital, Germany featuring Dekton® Edora external claddingThe ultra-compact surface, Dekton® in the colour Edora has been selected for use on the...
Peak performance from Sadolin Beautiflex

Now the weather has turned, opportunities for outdoor woodcare tend to reduce - but a new video from Sadolin shows that such projects can still be...
Part of the TSP Media Group | Suite 3.06, Grosvenor House, Central Park, Telford TF2 9TW
Unsubscribe.