Having trouble viewing this email? Click here to view Online

Specification News October #4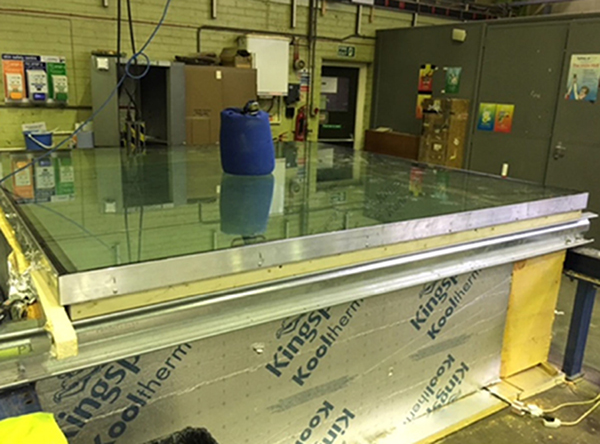 Roofglaze Achieves CWCT TN66 & TN67 Class 1 Non-fragility Rating
Rooflight manufacturer achieves best possible non-fragility rating for their market-leading range of Flatglass rooflightsThe Construction Design and Management...
Flame retardant breather membrane DuPont™ Tyvek® FireCurb™ Housewrap attracts significant interest at UKCW 2017

Safety was at the heart of the industry's agenda at UK Construction Week 2017, and in response to the keen interest shown recently in the advanced Tyvek® FireCurb™...

FSC® compliant boiler casing – The easy solution

Not only are our pre-formed plywood boiler casings simple, quick and cost-effective to install, but they are also covered by a full Forest Stewardship Council FSC® 'Chain of Custody' certification, which verifies that they're manufactured from sustainable timber. Also, as Encasement is the UK's only...
Happy landings with Bradite refreshed helipad

Air ambulance helicopters now have a distinctive new helipad at a Chelmsford hospital, thanks to a repainting job using Bradite products. Broomfield is the largest...

MRA shortlisted for 13 Construction Marketing Awards

Full-service agency MRA Marketing has been shortlisted for an incredible 13 awards in this year's prestigious Construction Marketing Awards (CMA). Having previously won...
District Heating at Southbank Place Canary Wharf

Evinox Energy are delighted to be working with Canary Wharf Group plc on the Southbank Place development. This outstanding scheme features a district heating system that...

P C Henderson Evolve with automation

Sliding and folding door hardware manufacturer, P C Henderson, is pleased to announce the launch of its new and improved Evolve range for internal automated straight...
Part of the TSP Media Group | Suite 3.06, Grosvenor House, Central Park, Telford TF2 9TW
Unsubscribe.