Having trouble viewing this email? Click here to view Online

Specification News July #1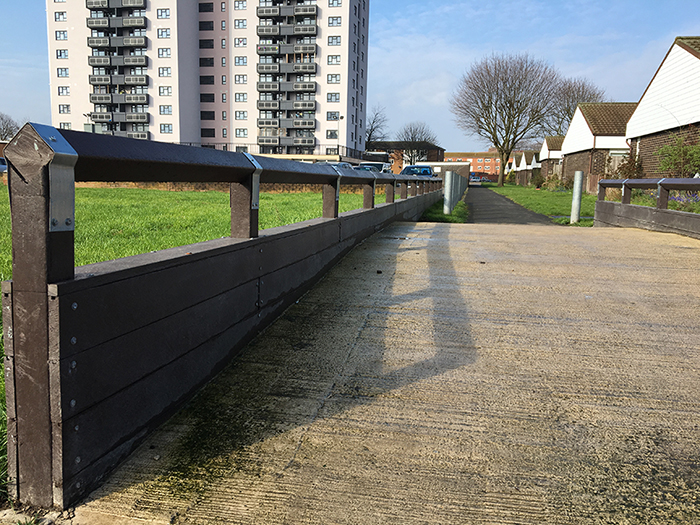 Plastic Flood Barriers Provide "Ring of Steel" in Lincolnshire
An innovative flood barrier fabricated from recycled plastic is securing a "ring of steel" around properties in the flood-prone Stamp End area of Lincoln, as part of...
Gatic adds Filcoten® channel drainage to MicroDrainage software

Gatic Civil Drainage, part of Alumasc Water Management Solutions (AWMS), has added Filcoten – its innovative surface water channel drainage – to the most recent...

UltraScape helps to preserve historic thoroughfare

UltraScape's BS 7533 mortar paving system has been used to rejuvenate a busy high street in Wakefield as part of plans to regenerate the area. Albion Court is an...
RAINBOX® attenuation chosen for 10-acre cutting edge office development

A RAINBOX® 3S attenuation system from water management specialists JDP has been chosen for a brand new 10-acre cutting edge office development just outside Durham. The...

Encon Insulation doubles size at brand new Birmingham branch

Encon Insulation is delighted to announce the relocation of its Birmingham branch to larger premises, ready to cater to the West Midlands' thriving construction...
Charcon appoints new Specification Manager

Charcon, the commercial hard landscaping division of Aggregate Industries, has appointed Robert Davenhall to the role of Specification Manager.Robert has a wealth of...

Richard Burbidge adds to its growing list of Premier Centre success stories

Richard Burbidge is proud to include MKM Building Supplies in Glasgow to its list of successful Premier Centre's across the UK. MKM is one of the largest...
Part of the TSP Media Group | Suite 3.06, Grosvenor House, Central Park, Telford TF2 9TW
Unsubscribe.