Having trouble viewing this email? Click here to view Online

Specification News June 2017 #1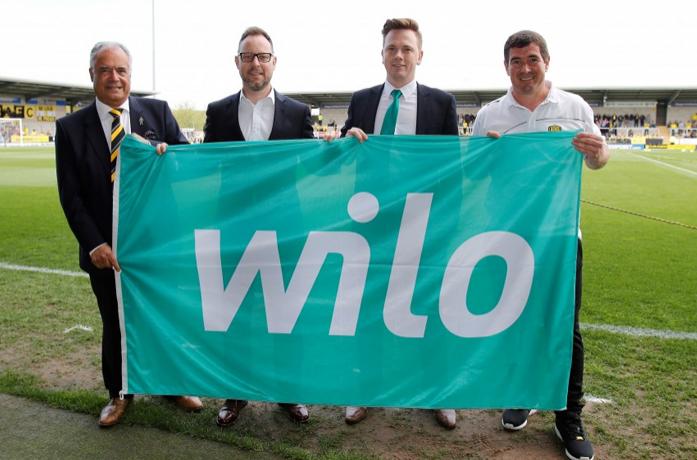 WILO GIVES SUPPORT TO BURTON ALBION FOOTBALL CLUB
Burton Albion Football Club is delighted to have joined forces with Wilo, who will be the club's tunnel sponsors for the 2017/2018 Championship campaign.As ...
PURe® makes the grade in the student accommodation sector

Combining a robust design, excellent acoustic properties and some of the lowest U-values available on the UK market, Senior Architectural Systems' innovative PURe®...

Kia Motors' new flagship London showroom covers up with Encasement

GWR Kia, the recently opened flagship car dealership for Kia Motors in West London is using 34 'Forma' decorative aluminium column casings from Encasement, to conceal...
Sangamo switch on to NFC

Near Field Communication (NFC) is a low powered wireless communication technology that allows devices to exchange information from just a few centimetres away.

Kawneer glazing is inSpired

Aluminium glazing systems by Kawneer feature on Spire Healthcare's flagship hospital. Architectural aluminium glazing by leading UK manufacturer Kawneer was a...
Brookhurst Hand-Made Clay Roof Tiles complete stunning Scandia-Hus in Sussex

Nearly fifty thousand Brookhurst handmade plain clay roofing tiles adorn and protect a stylish Scandia-Hus residence in West Sussex. Brookhurst tiles are made from the...

NEW: Ancon MDC Brickwork Support Installation Video

A new video highlighting the product benefits and demonstrating the installation process of the Ancon MDC brickwork support system is now available. Ancon MDC is a...
Part of the TSP Media Group | Suite 3.06, Grosvenor House, Central Park, Telford TF2 9TW
Unsubscribe.