Britain's economy is stifled by the green belt and other building restrictions which have crushed the supply of housing, pushing up prices and making it hard for people to move home to find work.
Unaffordable housing is harming productivity which damages GDP growth and living standards, the Organisation for Economic Co-operation and Development has warned.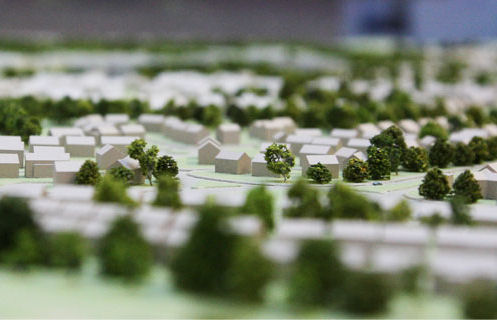 "Stringent planning regulation complicates new construction, and weak housing supply reduces affordability and the matching of skills to jobs, which in turn weakens productivity," the OECD said.
It recommends the government "further relax regulatory constraints to release more land for housing, in particular by thoroughly reviewing the boundaries of protected areas of the green belt and by easing skyline restrictions."
The government wants to encourage the construction of 400,000 homes between 2016 and 2020, but it can be difficult to build in areas with the greatest need of housing. Economists at the OECD also want a construction boom to include infrastructure projects, noting that poor transport links are another factor slowing the economy down.
"Congestion is high in the road transport network and the quality of the infrastructure stock is perceived as suboptimal, holding back productivity and the well-being of citizens," the think-tank said in its Going for Growth report.
The group's proposals could be just as controversial as building on the green belt, however - tolls. "Move towards user pricing, especially in areas where negative environmental externalities exist, such as road transport," the economists urged.
The OECD also wants the UK government to invest more in education and training, and encourage research and development spending.