Wienerberger, the leading provider of wall, roof and landscaping innovations is continuing its ongoing sponsorship of the Guild of Bricklayers competitions in 2017.
The sponsorship, which has been in place for a number of years, will see Wienerberger donate to a series of regional competitions, along with the national final.
Wienerberger has been the lead sponsor of the Guild of Bricklayers competitions for a number of years, and for the 2017 competition Wienerberger will donate more than 60,000 bricks over the duration of the competition.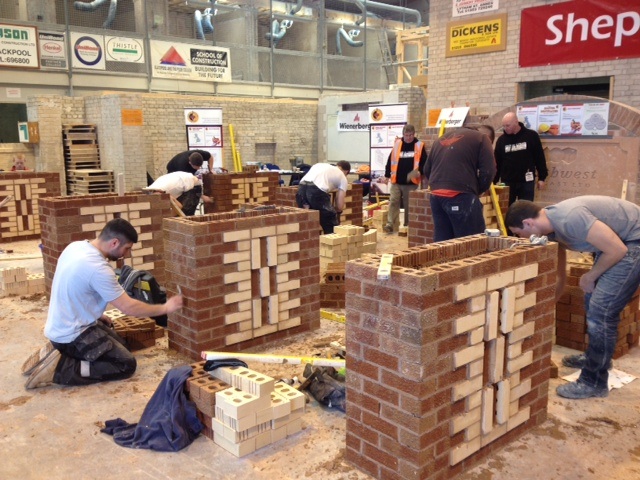 The Guild is a national organisation, founded in 1932, with the aim of promoting and maintaining the highest standards of craftsmanship in brickwork. The 2017 competition commenced in March with the West Midlands regional round, travelling the UK before culminating with the final competition taking place in Derbyshire on June 21.
Richard Brown, Wall Category Marketing Manager at Wienerberger, commented: "Supporting the next generation of skilled tradespeople is a core aim for us here at Wienerberger. We've very proud to be able to encourage young workers within our industry to reach their peak, and the high standard of workmanship we see in these competitions typifies this.
"The level of skill and dedication demonstrated by these students is very impressive and is a testament to the quality of tuition on offer from the colleges. We're sure that the 2017 competition will be another great spectacle and we wish everyone involved the best of luck!"
Dennis Westwood, National Competition Secretary at the Guild of Bricklayers, commented: "Wienerberger has been a constant supporter of the Guild of Bricklayers competitions for many years now, having donated large quantities of products to our competitions. The generous donations that they provide enable us to keep these important competitions going and I would like to thank them once again for their continued generosity."