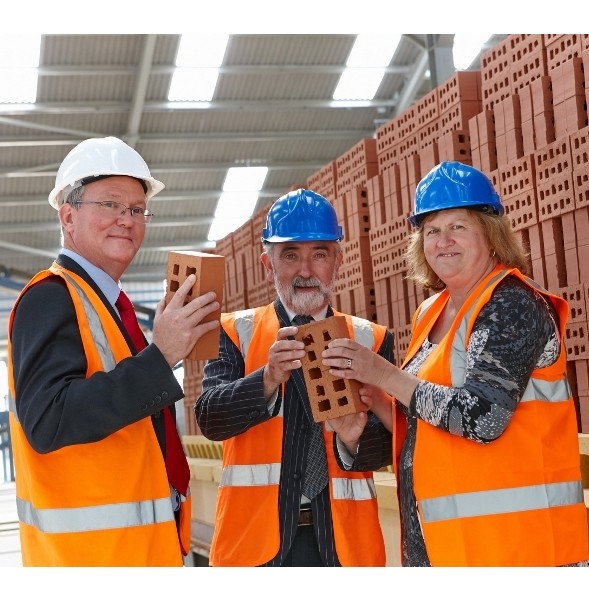 To celebrate the release of the first bricks from its completely redeveloped Chesterton factory, Ibstock Brick has announced that it will be donating 10,000 bricks to local causes in need of building materials.

The UK's most successful brickmaker has injected the latest kiln and brick-making technology into the Chesterton factory, to create a state-of-the-art energy-efficient factory that represents the largest investment in the region's ceramic industry for many years.

So, as Ibstock managing director Wayne Sheppard comments, this milestone is well worth celebrating. "The redevelopment of Chesterton secures long term and high quality employment on – this donation is our way of thanking the local community for its support throughout the project and we're delighted to be able to leave a physical legacy to a local project or projects in need of their own redevelopment.

"The new factory puts our business in an extremely strong position to support future growth and the start of brick production today sets us on track to delivering increased capacity, highly enhanced efficiencies and environmental performance. We're looking forward to many years of brick-making in Chesterton, at what is the world's most energy efficient factory of its type."

Ten thousand bricks, enough for a substantial standalone building or several extensions, rolled out of the brand new Chesterton kiln and have been set aside for donation later in the summer to a community project or projects in need of building supplies.

Projects can apply from across the Newcastle-under-Lyme Borough and should request an application form from Ibstock to detail why and how the bricks will be put to good use.